Amidst growing concerns by various healthcare industry stakeholders, the U.S. Food and Drug Administration (FDA) recently dived further into the choppy waters surrounding the proper purchase and maintenance of diagnostic imaging equipment.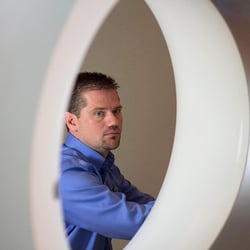 The agency posted a Federal Register notice last spring titled, "Refurbishing, Reconditioning, Rebuilding, Remarketing, Remanufacturing and Servicing Medical Devices Performed by Third-Party Entities and Original Equipment Manufacturers," and then invited public comments. Last month, it held a public workshop on the topic to hear from organizations who have something to lose or gain if new standards are introduced.
Although this issue isn't yet settled, here's my take on the three major issues at play and how they might affect your imaging and biomedical team:
Adherence to Quality Standards. Have you ever heard the adage, "you have to inspect what you expect?" In other words, setting standards around quality helps to ensure that specific behaviors and processes are followed to create a culture of excellence. I believe this is what the FDA is trying to achieve through its discussion on the presence of quality management systems.

Of course, healthcare has its share—and maybe more—of standards, laws, regulations and guidelines. To me, it's heartening to hear stakeholders raise the idea of both third party and original equipment manufacturers (OEMs) certifying to widely known and regarded existing standards such as ISO 9001 or ISO 13485. Speaking from the vantage of an ISO-certified service provider, I can attest to the high expectations of the International Organization for Standardization. They are no slouch when it comes to developing and enforcing standards to ensure an organization consistently meets both customer and regulatory requirements.
Training and Personnel Matters. Healthcare has never been for the faint of heart. In recent years, our industry has grown even more complex with factors such as high variability in outcomes, lack of coordination and challenges with implementing the technology needed to streamline operations. Even for particular CT machines or MRI devices, there are a host of considerations—from equipment integration to patient safety.

Issues like these can only be solved with input from highly qualified and trained individuals. Whether they are on your in-house biomedical team, a contract employee or a partner from an OEM manufacturer, those who provide service for diagnostic imaging equipment need to be qualified to recognize the scope of the issue at hand. And they have to be trained to work only on the devices which they are qualified to handle. For some OEMs, that amounts to 100 hours of training per year, per engineer. For others, it's far less.

I believe this issue is critical. Whether or not it shakes out in a set of final regulations, it's something you should be aware of and consider when comparing service providers.
Parts Compatibility. When non-compatible used parts are used to repair diagnostic imaging equipment, it may cause a negative domino effect. The issue may be seen immediately, or the "fix" may appear to work, only to cause problems days or weeks later when a staff member goes to perform a certain type of study. The complexities involved with the interconnected technology used in equipment today is exactly why I think the the FDA and industry stakeholders will eventually act on this point.
At the end of the day, the FDA-led discussion on diagnostic imaging equipment service is important because it puts patient safety at the center of the conversation. No matter what role you play in healthcare, that's something we can all agree upon.
What are your thoughts on this issue? I welcome your input in the comments below.