Her "sunshine attitude" will be missed around Cassling headquarters, where she's been a positive presence for more than three decades.
As Cassling gets ready to celebrate its 35th year, it's time to recognize someone who has been a friendly, knowledgeable face around the Omaha headquarters for almost that entire time.
Commissions Specialist Deb Flor has been with Cassling for more than 33 years. She's a wealth of information for anything team members might need to know about the company and a sympathetic ear whenever things get a little crazy.
"Deb has been awesome to work with," said Mike Haywood, Cassling Sales Controller. "She's very knowledgeable. She's someone who knows the ins and outs. You can tell by the way she talks about Cassling and how she's been here for this long, she appreciates everybody and works well with others. It's my biggest wish that she can get in the RV and just travel, explore and live off of a beach in Carlsbad, enjoying life."
This spring, Deb takes that well-deserved retirement, hopping in an RV with her husband and heading off to the American southwest. To commemorate the occasion, those who know Deb best have come together to offer their sincere thank you's and acknowledge what a positive presence she's been in so many peoples' lives.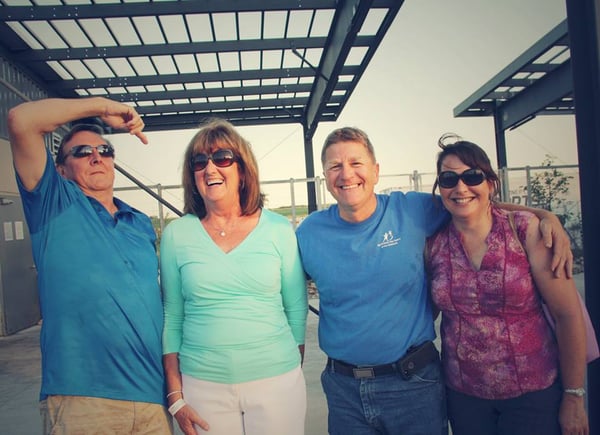 "For as long as I've been at Cassling, Deb has been someone that the sales, service and management teams have been able to rely on for guidance, assistance and a friendly smile," said CEO Mike Cassling. "I don't think there's anyone who understands the intricacies of our business quite like Deb. She's certainly going to be missed around the office, but I can't imagine anyone more deserving of a care-free retirement. There's no sendoff worthy of what Deb has given to the Cassling company. I wish her the very best in her future adventures."
Some people might not realize all of Deb's eclectic hobbies or her love of travel. She is an avid outdoorswoman and soccer enthusiast, something she attributes to the encouragement of her husband. With him, she's gone fishing for halibut, travelled to Germany to support the United States men's soccer team in the World Cup and taken part in turkey-hunting (although she couldn't bring herself to pull the trigger).
As Marty Huebner, retired executive vice president of service also explains, she even has a knowledge of trains that would put any railroad enthusiast to shame.
"Did you know that she was a railroader before she joined Cassling many years ago?" asked Marty. "She worked for the Chicago and Northwestern Railroad. I never worked for a railroad but have always been a bit of a railroad buff. We used to have some interesting conversations and she taught me quite a few things about it!"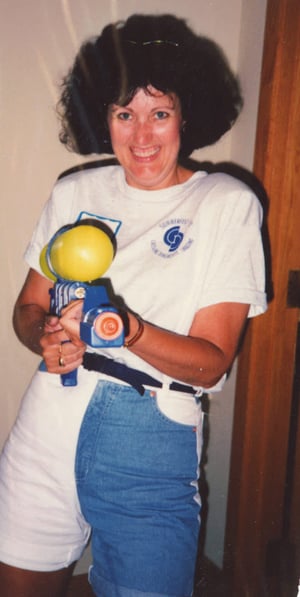 "Through her many roles during her career at Cassling, Deb always brought a positive energy and a quick smile to work every day," said Joe Matthews, vice president of service. "Congratulations on your coming retirement!"
"Congratulations, Deb!" said Tammy Nelson, Sales Contract Manager. "Wishing you all the best as you start this new chapter in your life. The place won't be the same without you…especially the talks with Jerry Glenn, the fun jewelry parties, the hosting of the ornament exchange and, most of all, the daily friendship you provided. Don't forget to stay in touch. It has been such a good time working with you these past twenty-plus years!"
A willingness to help out is something echoed by anyone who has had the pleasure of working with Deb, including Eldon Gruber, a retired Cassling field service engineer.
"When I would drop into the office, she was always upbeat, smiling and welling to help. It was always a joy to work with her and she will be greatly missed with her sunshine attitude."
Marty Huebner also spoke to Deb's dedication and willingness to lend a hand.
"Deb has always had a positive attitude and worked hard to get the job done, whatever it was. She didn't show it, but I know I drove her crazy at times with aggressive deadlines and hundreds of requests for special reports. I always knew I could depend on Deb to get the job done.
"I think we will both agree that being part of the Cassling organization and its mission and tremendous growth is something we will always be proud of and thankful for having had the opportunity. I would like to thank Deb for the many years she has supported the company and me. My congratulations and a big thank you for a wonderful career and having the good fortune to be able to work with her for so many years!"
Deb, thank you for more than three decades of service to Cassling, the sales team and ultimately to the customers whose lives have been touched by your steady presence. You'll certainly be missed, but we hope that your retirement is the beginning of many, many adventures to come.