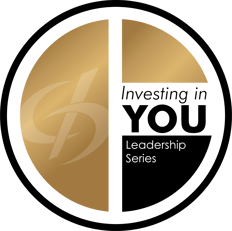 Healthcare professionals today face more challenges than at any other time in history.
The pandemic was a catalyst for an extraordinary amount of change, on your team, in your hospital, and maybe even in your professional career. You and your staff learned new skills and faced difficulties that would have once seemed unimaginable.
Every day, we continue to see new obstacles arise, putting leaders in difficult situations yet also providing an opportunity for growth for those who are creative, resilient and driven to succeed.
With that in mind, we're excited to debut the 2022 schedule for the Cassling Leadership Institute.
Cassling has partnered once again with Bellevue University to bring you a full slate of webinars that speak to the real-world issues you're facing right now as a healthcare leader. We've seen how tough things can get, but we've also been inspired by the compassion and dedication shown by so many of you over the last couple years. There will be challenges ahead, but we've crafted this year's courses to reflect those challenges and help you overcome them.
That's why you'll see webinars on things like staffing, avoiding burnout, team motivation and uniting your work with your mission. These, as well as the other topics that are a part of Cassling's industry-leading Investing in You curriculum, have been among the top issues confronting leaders around the country.
As always, all courses will provide attendees with 1.0 Category A continuing education credit from the ASRT. Each webinar will also take place on two separate days, giving you an opportunity to attend at the time that best fits your busy life. View the full schedule here.
Here's what you can look forward to in 2022:
Leadership Fundamentals: Attracting and Retaining Staff in Today's World
Bellevue University's Angela Longe, MBA, SHRM-SCP, SPHR, has helped Fortune 500 companies improve their processes around recruiting and onboarding, diversity, generations in the workforce, performance appraisal, total rewards and employment law.
As such, she's uniquely positioned to speak on this topic, which promises to take a closer look at the current labor market in healthcare and offer up tips for getting and keeping the best possible people on your team.
Topics covered will include: the "Employee Value Proposition", changing workplace demographics, current labor market challenges and engaging applicants and employees.
Leadership Fundamentals: How to Connect Your Team to Your Mission & Act Upon it Daily
Angela Longe returns for this webinar that will help you remind your team of the vital mission of your healthcare organization, as well as the unique role each individual can play to make that mission a reality.
You'll gain an overview of best practices for aligning the mission to daily operations and activities. Topics covered will include goal setting, performance management and employee engagement. Special attention will also be placed on diversity in your workforce and ensuring your organization's mission is an integral part of the daily work of everyone on your team.
Leadership Fundamentals: Preventing Burnout, Strengthening Morale and Boosting Productivity
Coping with burnout is one of the most difficult things you'll encounter as a leader, whether it's your own flagging morale or that of someone on your team.
This webinar, hosted by Dr. Kristina Faimon, who is certified in Dr. Brene Brown's Daring Way, is designed to help you address and avoid burnout. By attending, you'll learn about some contributing factors of burnout, wellness and productivity, and develop a compassion fatigue protection toolkit you can use in both your personal and professional lives.
You'll also come away with a helpful meditation technique you can take with you to help overcome burnout when you identify the signs of it.
Leadership Fundamentals: The Importance of Wellness and Resilience Among You and Your Team
Finally, Dr. Faimon returns to close out the year with this webinar designed to help you be proactive in protecting your mental health.
This session is designed not just to help you become more resilient, but to instill the lessons learned within your team as well, helping everyone you lead become more motivated and focused in their work. You'll examine and apply the concepts of empathy, shame triggers and shields and gain an understanding of how to practice a wholehearted approach to your professional and personal lives.
And, just like Dr. Faimon's session on preventing burnout, you'll come away with a meditation technique you can put into practice whenever you need it.
You've Got This
The Cassling Leadership Institute can help you take on specific challenges that might crop up in 2022, but it will also prepare you with skills you can use to overcome any challenge.
Thank you to Bellevue University for continuing to inspire healthcare leaders with exceptional education that's making a difference, and thank you for all you do to improve the lives of patients and your team.
We look forward to seeing you at the Cassling Leadership Institute!