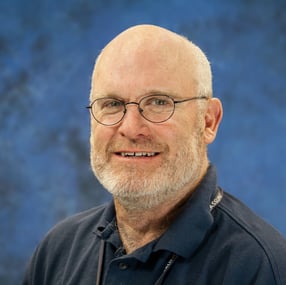 Anyone who has spent time with Jerry Glenn knows there is no comparison when it comes to Jerry's technical abilities. Since joining Cassling as a Field Service Engineer (FSE) in 1986, Jerry has developed a reputation as one of the best in the business.
"I still remember meeting Jerry for the first time in 1986 and I can't thank him enough for his mentorship and friendship through all these years," said Joe Matthews, Vice President of Service. "Over the last three decades, we've shared some amazing experiences both as peers and as each other's bosses."
This year, Jerry celebrates 35 years of service excellence and always rising to the occasion for his colleagues and his customers. His level of commitment is something that has earned Jerry accolades from everyone who works with him.
"Jerry has made some great contributions to Cassling," said Jim Withrow, Project Manager. "Cassling would not be Cassling if he had not been here. Jerry cares for the customer and goes above and beyond to help them deliver the quality care that all patients deserve."
The "go-to guy," Jerry's been known to fix whatever is put in front of him. Even on vacations, he's been known to answer customers' calls to lend a helping hand.
Jerry has an uncanny knack for troubleshooting, a great memory and attention to detail, and a never-ending desire to deliver excellent customer service.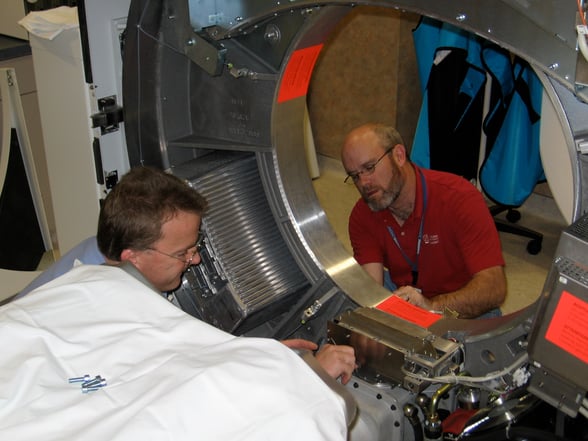 "The best of the best is how I would describe Jerry," said FSE Ryan Banzhaf. "I am fortunate that I was able to work with and learn from Jerry over the years."
While Jerry specializes in MR, CT and PET, he is a great resource for all modalities. When it comes to knowledge about imaging equipment, it's hard to top Jerry.
"Jerry is one of those amazing individuals who can fix anything," said CEO Mike Cassling. "Over the years, he has worked on dozens of manufacturers and he is always the go-to person. He has worked on some interesting projects including several unique projects at the zoo."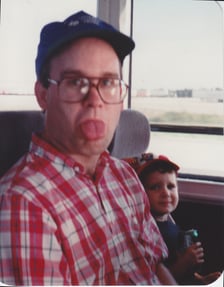 In addition to his technical skills, Jerry is known for his humor. When Cassling donated a CGR mammography machine to Omaha's Henry Doorly Zoo for imaging smaller animals, Jerry couldn't pass up an opportunity to have some fun.
"At one point, Jerry convinced me that the reason the zoo needed the machine was for mammography screening since 'breast cancer was the leading cause of death for female gorillas in captivity,'" said Joe. "He completely made up the story, but I bought it hook, line and sinker. Jerry was always very convincing."
"Jerry has a great sense of humor and I often can't resist the opportunity to give him a hard time because of it," said Shawn. "A few years ago, we were discussing some difficult installs when Jerry started to say something, but I cut him short and said, 'Jerry, if we need something deinstalled and scrapped, we'll be sure to let you know, but the grown-ups are talking, and we need you to be quiet.' The look on Jerry's face was priceless and probably the only time I've rendered him speechless!"
While Jerry may be known for his jokes, no one takes their work more seriously than he does. In 2019, Jerry received the company's most prestigious honor, the Bob Cassling Service Excellence Award, in recognition of his commitment to customer service at the highest level.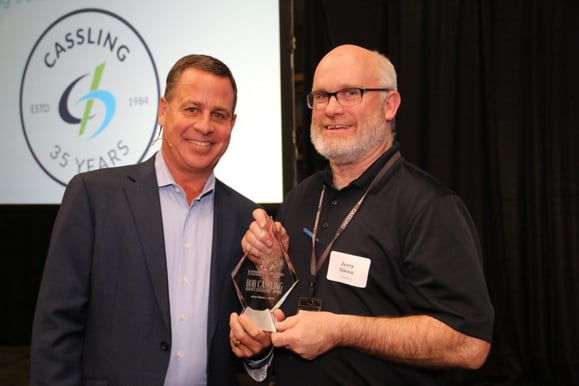 "I have known Jerry for over 30 years, and he has always gone above and beyond for fellow coworkers and customers," said FSE Reed Poulsen.
Jerry is a prime example of the type of customer service we all strive to achieve. Whether he is resolving an equipment issue or sharing his knowledge, Jerry's known for having fun while he works and giving back to those around him.
"I can confidently say Jerry has taught and mentored me much more than I ever have him," said Shawn. "I have greatly appreciated Jerry's attitude and willingness to take on any service request asked of him. I know that if Jerry is working on the issue, it will get done correctly in the most efficient way possible."
Jerry's influence on those around him extends to the service engineers and project managers he has mentored over three decades.
"When I was new, I called Jerry often for advice as I was learning the trade," said Ryan. "Jerry was always able to steer me in the right direction and I always enjoyed working with him."
"Jerry is an amazing teacher with a lot of patience," said Justin Hajek, Project Manager. "One time, Jerry walked me through the different components with the MR, which is not an easy thing to teach someone."
This summer, Jerry is taking his well-earned retirement from Cassling, and what becomes clear by talking with his team is what he meant to his coworkers and customers and just how much he'll be missed.
"Congratulations, Jerry, on reaching your 35th year here at Cassling, and congratulations on your retirement!" said Joe. "Your work ethic, customer service and troubleshooting skills are unparalleled and you've personally made many contributions to the success of Cassling. I wish you all the best in this next stage of your life, and I hope your fishing expeditions are plentiful."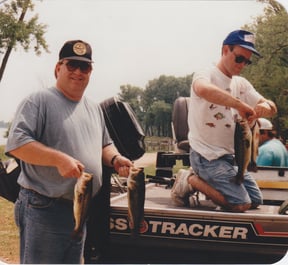 "Jerry, congratulations on 35 years and your upcoming retirement! It has been a pleasure to be your coworker and manager, but most importantly to me, it has been a pleasure to be your friend," said Shawn. "Remember to look me up when you're planning the next fishing trip."
"Congratulations, Jerry, on 35 years of being there for everyone and thank you for all the help you have given me from the start," said Jim. "It's been a great time and I wouldn't trade it for anything."
"Congratulations on two milestones: 35 years and retirement," said Ryan. "Now go catch some fish!"