A leader. Mentor. Educator. And a very fast driver.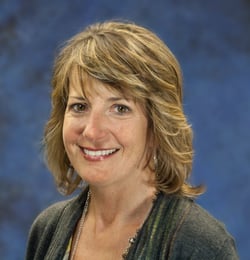 These words describe Cassling legend Ken Vetter, the first employee to join the company in 1984. He started under company founder Bob Cassling and served as vice president until he retired in 2008.
Ken passed away in January 2021, but left a lasting legacy on the business, its people and its culture. In fact, the organization created an award in his honor shortly after his retirement.
The Ken Vetter Integrity and Strategy Award recognizes Ken's achievements and is presented to an individual who best demonstrates unwavering commitment to the organization and its customers during the sales process. It is not an annual award; in fact, it has only been presented on two other occasions.
"Ken ensured that Cassling maintained the highest moral and ethical standards," said CEO Mike Cassling. "Ken displayed a true understanding of the value of the customer relationship."
It turns out, the apple doesn't fall far from the tree.
Kathy Osborne, who happens to be Ken's daughter, is the 2022 Ken Vetter Integrity and Strategy Award recipient. Kathy joined the company in 2002 as an account executive. Based in Omaha, Nebraska, she serves Cassling's Midwest territory, covering accounts—many of them rural—in Nebraska, Iowa and South Dakota.
"Kathy is more than deserving of this award," said Cassling. "Her positive attitude and loyalty to her customers, her team and the organization are best-in-class. I know Ken would be proud."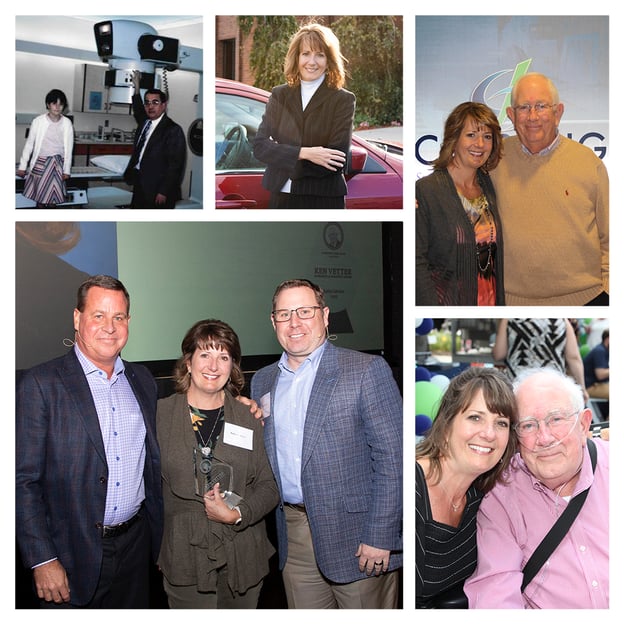 Throughout the pandemic, Kathy stepped up to take care of Cassling's customers. She demonstrated a remarkable commitment to help those in need—from sewing masks for her team to sourcing portable X-ray equipment that could be used to non-invasively identify the severity of coronavirus infections.
"Kathy's tenacity to find solutions for her customers during this very difficult time speaks volumes about her passion to serve and is a key reason for her earning this award," said Kyle Salem, PhD, Cassling President. "She is an example of taking ownership and doing her job 'the Cassling way'—which we define as always striving to do more to advance our mission of strengthening community healthcare."
Kathy's colleagues shared that she is a "beacon of customer service," and that "she always knows what's right and will do it every time without question."
Like father, like daughter.
"I don't think she drives as fast as her dad," said Salem. "But in every other way, she shows up each day with his same humility, initiative and integrity."