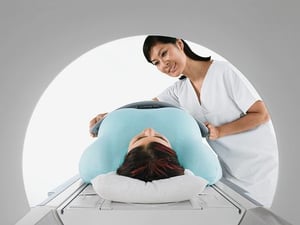 The following is a guest post from DocPanel, which connects patients & healthcare providers to a network of fellowship-trained expert radiologists.
MRI is renowned for its unmatched soft tissue recognition, making it the preferred modality for diagnosing most diseases and conditions of the abdomen. However, body MR reports can be difficult to interpret, often requiring a subspecialist reader. DocPanel spoke with a leading body MRI expert and chief editor of one of the most widely read textbooks on abdominal pelvic MRI, Dr. Richard Semelka, about the challenges in diagnosing diseases with abdominal MR and how imaging centers can overcome them.
"The main challenge with body MR is that there is more skill and more art involved than with CT and other modalities - not only in the acquisition of the images by the MR technologist, but also in the interpretation. The problem with this is that there just aren't very many experts in abdominal MR," says Dr. Semelka.
Former professor, vice chairman of radiology, and director of MR services at the University of North Carolina Chapel Hill, Dr. Semelka has been practicing radiology for over 28 years. He explains that despite recent advances in image quality, an accurate body MRI diagnosis still relies on an imaging center's capability to provide subspecialist interpretations.
"MRI, for instance, is the best tool to see small pancreatic cancers. Now, pancreatic cancer is not rare - it's the fourth most common cause of cancer death in the US. But right now the only way to treat it is to cut it out completely. And the only way to get tumors that you can cut out completely is to spot them when they're very small. This is only possible with a well-interpreted MRI."
Read more at DocPanel.