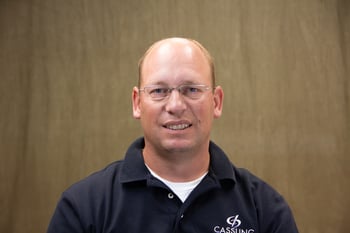 Goats are naturally curious and highly sociable creatures. Perhaps that's why Jason Schmitt, whose colleagues consider him one of the Greatest of All Time (GOAT), has found so much success as a Cassling Field Service Engineer over the past 20 years. It's not a bad combination when your career success thrives on troubleshooting and trust.

"Jason, the goat herder from Dubuque," said fellow FSE Tyler Driever. "From day one, Jason has been loved by his customers. He knows every one of them by name and talks with them about more than just the issue they're having that day. Even when he doesn't have a call, he is always the first to call around and see if anyone needs help. Jason, thanks for all the years of help and for making the job fun and interesting. Here's to another 20 years!!! Or 5, whichever comes first."

All jokes aside, it seems Jason (who is in fact a farmer, just not a goat farmer or herder) has quite the hold on customers and coworkers alike, with his amiable personality being his most remarked-upon trait.

"Jason is a joy to work with," said FSE Darin Long. "He is always willing to help his teammates. His coworkers and customers love him."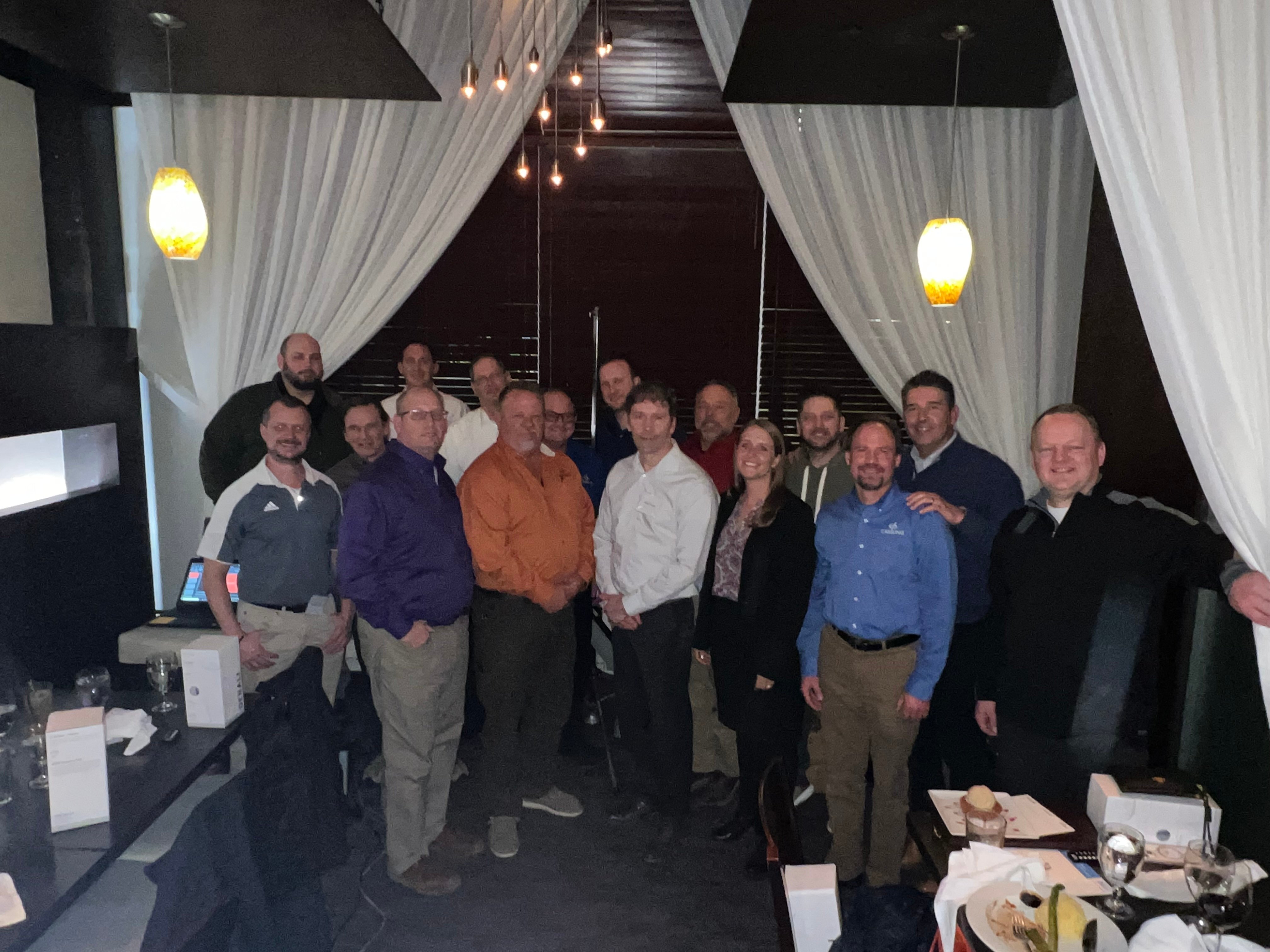 "I've had the privilege of working with Jason for close to 15 years," said Chris Decker, Regional Service Manager. "He has always been a blast to work with, and he always keeps things light and jokes with his peers. Jason is a huge contributor to the Iowa team and helps out everyone in the territory.

"His ability to build strong relationships with his customers is always apparent. I regularly hear great things from them, and I'm looking forward to working with Jason for many years to come. Thanks for everything you do, Jason, and congratulations on 20 years with Cassling!"

"Before Jason Schmitt was hired, the Dubuque area was serviced by Mike Donahue from Siemens," said FSE Terry Hingtgen. "Mike was highly respected by his customers and a tough act to follow. Jason quickly earned their respect and established an excellent reputation with his customers.

"This is a tribute to Jason's hard work and accountability, along with his outstanding troubleshooting skills! He can always be counted on to get the job done and done right. I'm so glad to have Jason as part of our team at Cassling, specifically to Eastern Iowa. Congratulations, Jason, on 20 years with Cassling!"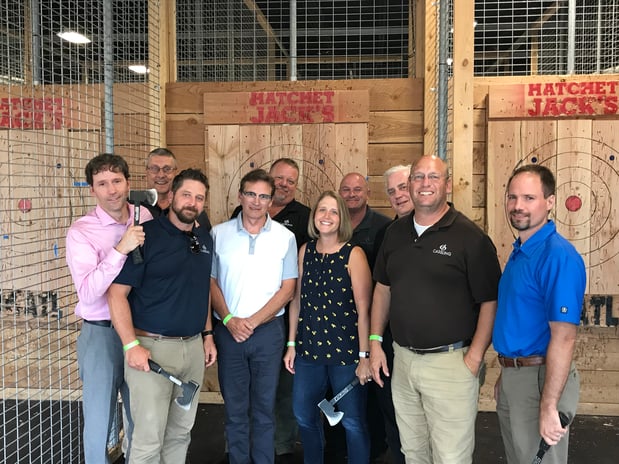 "Congratulations, Jason, on your service anniversary at Cassling. All of your efforts and hard work are greatly appreciated!" said Shawn Pew, Senior Director of Service.

"Most of the things I can say about Jason are censored," said FSE Darryl Westphal. "Jason is a lot of fun to work with and will always reach out to help when available. Congrats on 20 years!"

"Jason, I appreciate how you deliver customer service at a high level and push everyone around you to do the same," said Joe Matthews, Vice President of Service. "Congratulations on your 20-year milestone anniversary with Cassling!"

From all of us at Cassling, congratulations on 20 years, Jason! Not baaaaad at all #thegoat