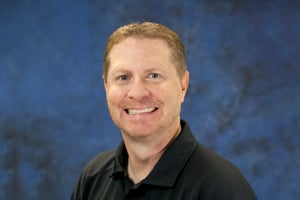 When Shawn Pew came to Cassling two decades ago, he brought years of invaluable experience as a radiologic technologist with him, ensuring his interactions with hospitals and clinics around the state were backed up with the kind of insights and knowledge that can only come from being involved in day-to-day patient imaging.
20 years later and Shawn has continued to keep his radiologic technologist certification up to date, even as his career has taken him to a leadership position within Cassling Field Service. As Regional Service Manager for Omaha and Central Iowa, Shawn now leads a team that's instrumental in keeping imaging equipment in top condition. Patients may not always be aware of his work, but his decisions and stewardship are what enable hospitals to provide a premium level of care without having to worry about a system going down.
To commemorate Shawn's 20-year anniversary, the team that knows him best went on the record to explain just what makes Shawn such a great radiologic technologist, manager and colleague.
"What to say about Shawn," mused Field Service Engineer (FSE) Kevin Richardson. "I have known this guy since he first came to Cassling as an apps specialist. I found him to be a very easy person to work with, and now in his role as a manager, I still find him to be a very thoughtful young man. I can talk to him about work or personal matters and know he would not be judgmental but would share his thoughts openly. He is always looking for ways to help us in the field and make our jobs easier. I know he has my back and I have his. I hope to spend many more years with this guy. Happy 20 years, Shawn. Where does the time go?"
"First, I would like to say congratulations, Shawn!" said FSE Ryan Wachter. "Shawn has always seemed more like a friend than a boss. I always feel he has our backs as service engineers. He has been great to work for."
"Shawn is a great manager," said FSE Ron Zink. "He is easy to work with and work for."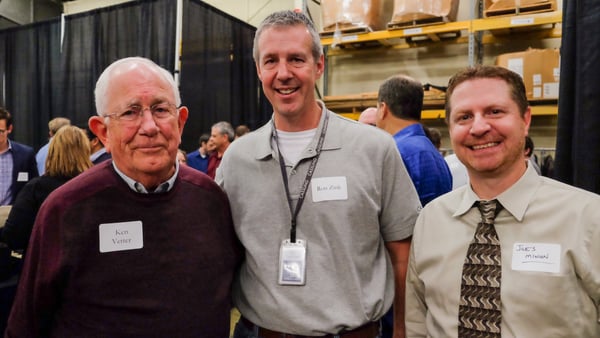 "Congratulations on 20 years, Shawn!" said FSE Brique Deters.
"Shawn has been a great boss to work for since he became the Omaha-area Service Supervisor (or whatever his official title is)!" said FSE Bob Dickes. "He is always ready to help you in any way he can. From the day he started, his door has always been open, and he has always made himself available to discuss whatever issue, wants or needs you might have.
"He is a great communicator too. He typically responds promptly to every request and always makes sure he addresses every problem and concern and follows everything through to a proper resolution. Shawn is very professional when he needs to be but also has a fun, easygoing nature and is very easy to talk to, all of the qualities of a great supervisor and co-worker. Over the years, he has made my job so much easier! I congratulate you, Shawn, on your 20-year anniversary."
Also mentioned by almost everyone: Shawn's sense of humor, one that never comes at the cost of providing impeccable service and strong leadership.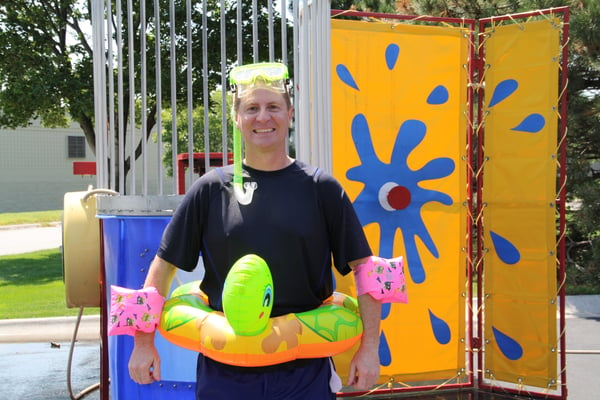 "Since I've known him, Shawn has always been consistent with his lighthearted, comedic approach for ALMOST all situations," said FSE Ed Holub. "It's what makes him both very approachable and very relatable. Congratulations on 20 years at Cassling, Shawn!"
"Shawn's management style is a perfect fit for me," said FSE Brent Headley. "He does not micro-manage but has always had my back when necessary. But I mostly enjoy his sense of humor. A little sarcasm can make my day! Thanks for sticking with us for 20 years!"
"Shawn is one of a kind," said FSE Neil Rezac. "And that's a really good thing for us all! His dedication does not go unnoticed. Shawn, congrats on 20 years, it's a true pleasure to work together and this place wouldn't be the same without you!"
"Shawn is an outstanding manager and has a good sense of humor to keep the mood calm when things aren't going the way they should," said FSE Brent Newland. "Congratulations!"
"I can always rely on Shawn to provide an insightful and funny observation or on his ability to provide a copy of an email that was sent four years ago," said Vice President of Service Joe Matthews. "His organizational skills and sense of humor never cease to both impress and entertain me. I appreciate how much Shawn cares about his team and our customers. Shawn really shines when faced with a complex problem where attention to detail along with thorough communication is needed to resolve it.
"Congratulations, Shawn, on your 20-year milestone anniversary with Cassling!"
Of course, leading a team composed of both Nebraskans and Iowans does make for the occasional tense situation, as noted by FSE Brian Baartman.
"Shawn is a leader that any wise man would follow, but his choice in collegiate football is questionable. I am glad to be part of his team. Congratulations!"
Congratulations on 20 years, Shawn, from all of us at Cassling!