After speaking at a convention, I typically have two or three people come up to me and say that I must be a very positive thinker. They are typically surprised when I respond by saying, "No, I definitely am not!" Considering that I am a motivational speaker, you may be scratching your head and curious as to why.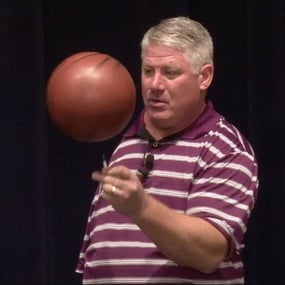 I do enjoy the art of positive thinking. But I realized early on in life—after losing an arm in a farm accident at the age of nine—that no matter how positive a person is, we all have some limitations. We all have weaknesses. We are all unique.
Consider one of my favorite professional basketball players, Shaquille O'Neal. Shaquille is 7'1", weighs 325 pounds and wears size 22 shoes.
Just imagine if Shaquille was the most positive thinker ever. Do you think he could be positive enough to be a top-10 racehorse jockey? Obviously, the answer is no. He would probably have more luck if he carried the racehorse on his back to the finish line.
The same methodology has to be executed in our own lives. I believe we need to be "right thinkers." We need to know who we are, what we are striving for and think the right way to achieve our personal and professional goals.
Another example—as a one-armed man—I know I will never be a world-class juggler. Can I juggle? Absolutely, but I know I have limits to the number of items that I could keep in the juggling rotation.
We have to understand our strengths and go with them, as well as understand and manage our weaknesses. By "right thinking," we can maximize our gifts and skillsets and become the best individuals that we can be—whether in the workplace or at home.
Let's be positive, but more importantly, let's be right thinkers to maximize our impacts.
In what ways do you employ "right thinking" on the job? I'd love to see your answer in the comments below.
Gus Gustafson is a Cassling Investing in You seminar speaker. Check out our event schedule to see other award-winning speakers that we have in our upcoming seminar/webinar line-up.