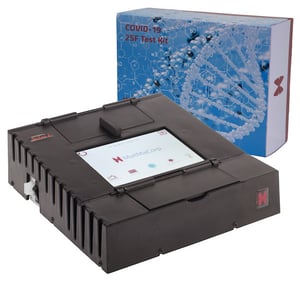 To say the pandemic altered the imaging landscape would be the understatement of the century.
After the initial shock to the collective system, when elective procedures were effectively cancelled and questions about capacity and resource utilization held sway, imaging departments have since adapted to provide outstanding care while always remaining prepared for the challenges that lie ahead.
We're now deep into 2021, and there's still a need for imaging leaders to tackle ongoing disruptions to office-based labs, hospitals, health systems and entire geographic areas.
We've analyzed some of the challenges our community partners have faced in the last year, particularly in the last couple months as immediate concerns about bed availability have given rise to more mundane yet no less pressing dilemmas. Below, we'll explore the most common challenges confronting imaging departments, clinics and hospitals in 2021, as well as provide some likely solutions that can breed success long after the pandemic has subsided.
Testing, 1, 2, Testing
Even as COVID positivity rates decrease across the country, the demand for testing will remain high for the foreseeable future, particularly as variants pop up and we strive for herd immunity.
While the availability of tests has improved, supply is not uniform across the country, nor is the speed at which the results become available. Rural areas, in particular, continue to suffer from an inadequate supply of testing kits and speedy results, and even urban areas dealing with high demand may find themselves strained or hamstrung by untimely returns.
Healthcare facilities, for whom COVID testing will likely become a mandatory protocol for surgeries and even standard imaging exams such as X-rays or mammograms, need faster results as they test both patients and staff. Vigilance will be the standard operating procedure as clinical experts seek to protect themselves, their patients and their communities from a surge in cases.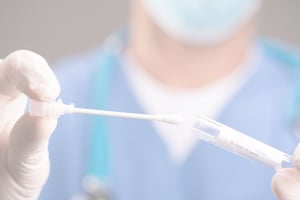 Hospitals have begun relying on rapid testing kits that can provide results within a matter of hours, without the need to send away to county or state health departments or some other lab. By being able to not only administer the test to patients and staff, but also isolate the associated RNA and conduct extraction, reaction and detection from one single device with a small footprint, select facilities have been able to minimize cost and speed up the diagnostic results necessary to perform procedures and operate according to standard clinical guidelines.
Cassling has partnered with a Lincoln, Nebraska-based company called MatMaCorp to offer just such a test to hospitals and surgery centers in the Midwest. The Solas8® has been designed for the rapid detection of SARS-CoV-2 RNA and has received Emergency Use Authorization from the Food and Drug Administration. This device gives users the ability to run up to six tests at one time and receive positive results in as little as 90 minutes, with negative results taking about two hours.
Tori Seberger, Laboratory Information System Coordinator for Kearney Regional Medical Center, sums up how important it has been for their facility to have this testing solution available.
"The MatMaCorp COVID-19 2SF test has enabled us to support our staff and community with testing during the pandemic by providing an on-site solution ideal for screening essential workers and patients," said Tori. "With this screening, we are able to make sure our facility is able to maintain staffing and provide patients with care more quickly. It has allowed us to offer two new outpatient medications for COVID within a day of their initial visit to their provider. We really like that there is no contract or minimum orders and their on-site training program and continued support have made it easy to integrate into our lab."
Anyone at a CLIA-certified high-complexity lab interested in testing can learn more and place their orders here.
System Installation with Safety in Mind
It's not just testing that's going to remain a challenge. The pandemic has put a spotlight on infection control like never before. Imaging leaders have been working hard to verify that their equipment is designed not just for ease of use, but ease of cleaning and ease of deployment. Taken together, these things ensure the ability to help patients without risking the health of those same patients or staff members.
This has led to a surge in popularity for systems built from the ground up for infection control and fast, straight-forward cleaning procedures. The MOBILETT Elara Max, for instance, is an X-ray that fits that bill. Because of its integrated cables, a fully enclosed X-ray tube arm, antimicrobial coating, and smooth and closed surfaces that minimize the presence of open crevices, the system is a fully hygienic solution. Its mobility provides another bonus, in that you can move it to the patient rather than move the patient to the system.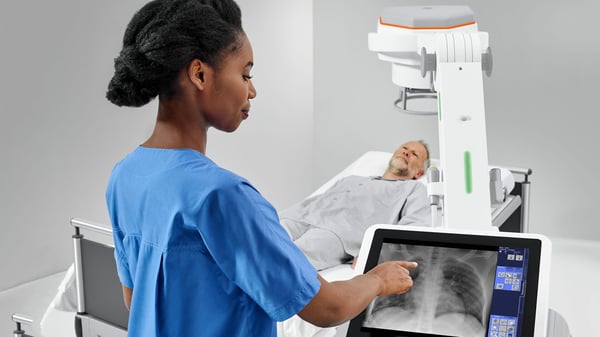 It's not just X-rays where the need for infection control has taken on newfound importance. Point-of-care ultrasound has proven quite popular as well, as it gives sonographers the opportunity to bring the system to the patient to assist in critical care right at the bedside. Mobile C-arms, such as the Cios Spin, are also being relied upon because of their usefulness in minimizing patient transport to a separate room. Plus, the Spin benefits from enhanced cleanliness procedures like anti-microbial surfaces and a comprehensive cleaning concept.
These are just a few examples, and there will likely be more as device manufacturers meet the need for maximum infection control. Click here for a list of products designed with such safety and infection control procedures in mind.
Rising to the Staffing Challenge
Surges in cases have also strained hospitals' most valuable resource of all: its people. As patient numbers increase while the pool of available clinical professionals decreases due to infections or simply a lack of available talent in a community, staffing is and will remain an issue for as long as pockets of outbreaks continue to manifest.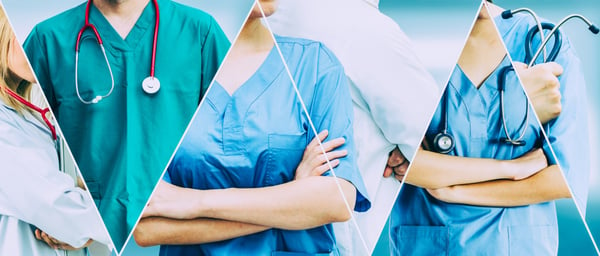 Many health systems and smaller facilities, such as office-based labs and ambulatory surgery centers, have explored alternative staffing solutions to meet this challenge head-on. Previously, Cassling's own Caitlin Moling provided an in-depth look at this situation, as well as offered some insights into the available solutions, such as syngo Virtual Cockpit and CrewPlace.
We fully expect and recommend healthcare organizations to opt in to such services in the future in order to plan for and weather future disruptions. In fact, planning is also the cornerstone of our last point.
Planning for Crises to Avoid Lasting Damage
The pandemic illustrated the gaps in our nation's overarching healthcare system like never before. Potential shortcomings that had been papered over, such as the need for surge capacity and a diminished labor pool, became massive problems once we were confronted with a pandemic the likes of which we haven't seen in 100 years.
This has led to a renewed emphasis on crisis planning. Hospitals are taking very seriously things like resource allocation, crisis communications and safety training to plan for any number of crises that could appear in the coming years.
We've seen a surge in popularity for our own resources centered on these topics, including a webinar and crisis communications guide whose relevance remains fully intact in 2021. (click button below to view the webinar)
Now is the time to game out potential crisis scenarios that could impact your organization in the coming years. If you can put a plan in place, no matter how far-fetched the possibility might seem, you'll be in a much better place should the scenario actually occur.
The coming year will continue to present us with developments that take even the most seasoned and organized healthcare pros by surprise. But the more we can plan with patient and staff safety, resource utilization and future crisis management in mind, the better off we will all be.
Keep checking out the Knowledge Center for the latest developments, and never hesitate to reach out if you have any questions. We're happy to help.