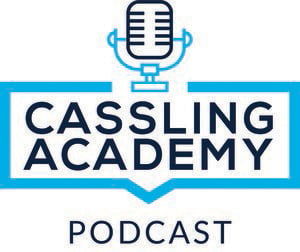 For this special installment of the Cassling Academy Podcast, our usual host, Cassling President Kyle Salem, is answering questions posed by Cassling Vice President Dan Gordon about the rapidly evolving COVID-19 pandemic. Their in-depth discussion touches on Cassling's approach to helping hospitals and imaging departments during this historic time, how the imaging community as a whole is grappling with the situation and the importance of communication in an emergency.
The following is an interview transcript edited for clarity and length. If you prefer, you can listen to the full podcast in the player below. It was recorded on 3/20/2020 and may not reflect the most recent developments of the COVID-19 pandemic.
Kyle Salem: Hi everyone, this is Kyle Salem. Welcome back to the Cassling Academy Podcast. We're going to do things a little differently today. I've invited one of my colleagues, Dan Gordon, Vice President at CQuence Health Group, to serve as host, and we're going to have a discussion about everything that's going on with COVID-19 and the coronavirus. Welcome, Dan.
Dan Gordon: Thanks Kyle, I appreciate you having me here today.
Kyle Salem: Certainly. First and foremost, I just want to say that our hearts go out to everyone impacted by the coronavirus. It's really a time that I never expected we would see—certainly different than anything I've experienced in my life.
Dan Gordon: It's humbling today to see the healthcare field come together and address this pandemic and look at ways to help each other and help the healthcare community. We're looking forward to talking about that today and what we might be able to do to help organizations in the healthcare field address COVID-19.
Kyle Salem: In times of crisis, we always all seem to come together and put our differences aside. And I think it's been obvious that, for the most part, people have come together not only in our country, but even in the world. People are really talking about how they can support and help each other, even by simply maintaining your distance. We're sitting close to six feet apart recording this! We're all trying to help out where we can, for our customers, the hospitals and healthcare providers who are on the front lines dealing with the patients and families, really dealing with the virus. Certainly, our support goes to them and all the work they're doing.
Dan Gordon: And we're seeing things that we've never seen before happen. In fact, I got an email just this morning from my dentist who's now closed their office. And to your point, people are coming together and addressing it holistically, both nationally and globally.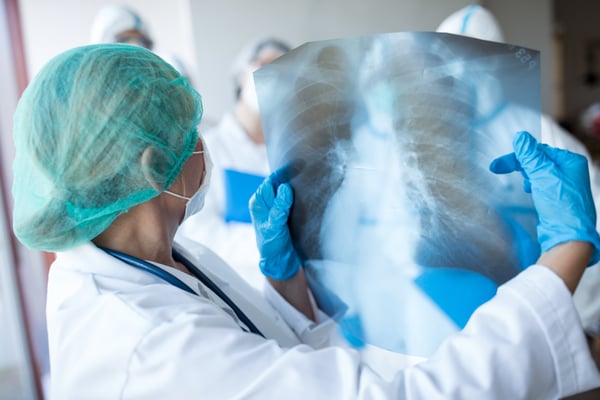 Imaging's Role in Fighting the Pandemic
Dan Gordon: Let's turn our attention to the radiology department. From your perspective in working in this area for 15 to 20 years, what is imaging's role in serving the greater good during this national emergency?
Kyle Salem: Imaging always plays an important role in healthcare, and in times like this, it really has to accentuate that role. Imaging's fundamental capability is an opportunity to see and experience parts of the body in a noninvasive way that we can't otherwise. There's a lot that imaging can do, not only to guide diagnosis, but also treatment.
Also, because imaging is a noninvasive test, it's pretty easy for us to do it in a repeated, serial fashion so we can get an ongoing measure of progress, whether that's good or bad, inside of a patient. Imaging plays this role as a central figure in both diagnosis as well as the monitoring of treatment. That's really important because it gives us an opportunity as imaging leaders or as an imaging department and a facility to play a central role in solving the problem.
Dan Gordon: Do you see imaging equipment being utilized differently today given the environment we're operating in terms of diagnosis?
Kyle Salem: Yes, the advancements we've seen in the last few years and the increase in resolution that we get with certain imaging modalities. For instance, we can look at ultrasound and what technology gives us in terms of our ability to see things differently.
We're finding new solutions even as we battle the coronavirus. Siemens Healthineers, as an example, is working on an AI solution where we can take CT data, feed it through an artificial intelligence engine, and it can actually figure out with some certainty, although it's not necessarily FDA-approved yet, a CT-based coronavirus diagnostic test simply using artificial intelligence. So these are things that a few years ago we probably couldn't do.
There's a technology piece that's different, but there's also an emergency use case that we're seeing. Most facilities around the country have really changed the way they're operating, gone into emergency mode, canceled elective procedures and elective surgeries. And that's changed what the equipment is being used for, and so it's being dedicated to the fight against the coronavirus.
Dan Gordon: Right. The pandemic is forcing us to think differently and therefore imaging can be used differently. And so, one step further down that path, is there an impact to the volumes in imaging based on that?
Kyle Salem: The impact in volumes is as social as anything. This will drive imaging volumes for certain modalities. Certainly in CT or with chest X-rays, we could be potentially overwhelmed with the need to do coronavirus-related scans. On the other hand, because we've shifted resources to cover those modalities in somewhat of an emergent manner with the coronavirus, we are going to probably see decreases in volume with other modalities.
So MRIs of the lower back, which is one of the most ordered studies, most people aren't going in for a spine MRI right now. You're just not going to do that because the resources have all been pushed somewhere else, both in the imaging facility and because we're being asked to stay home. So there are a lot of social implications that will drive imaging volume down for the time being, but it really depends on the modality and on the setting. In the hospital setting, I think we're going to see certain imaging modalities go way up.

Dan Gordon: Some volumes will go down, some volumes will go up. Holistically we may see a little dip, but maybe not a significant dip?
Kyle Salem: It remains to be seen what the population of coronavirus patients looks like. I'd love to be able to predict the future with any good certainty. What I believe, hopefully, is that we're going to see more of a V-shaped decline in recovery. All of the data we're seeing from China, assuming we can believe the information that's coming out, they've now had two straight days where they've had no reported cases of community spread. And they're essentially three months in. So we're sitting here in mid to late March, whereas they really probably started their journey in early to mid-December.
China seems like it's in a position where they're ready to climb back out, and if you apply those same metrics to us, we've seen both our governments and our markets react in a pretty aggressive fashion, and rightfully so. I think we'll be down here for a three-month period, and then I would hope we're in a position where, if we can get everything mobilized, at the end of that three months we can come out of this pretty quickly too.
Dispatches from the Front Lines
Dan Gordon: From our frontline perspective, we have field service engineers and salespeople interacting with providers all over the country. What are you hearing with respect to those departments and facilities getting ready or responding to COVID-19? What are some of the things you're hearing from the front lines as to the preparations in place? And then subsequently, what are some of the positive things that are coming out of that?
Kyle Salem: The first thing we're hearing is that they have moved to emergency mode. Facilities aren't necessarily locked down, but they are actively monitoring people coming and going from their facilities. When they cancelled elective surgeries, they created staff capacity. Our service engineers have been told you can come when it's essential. Our salespeople have been told to stay away. And when our service engineers show up at the door, generally they're having their temperature taken and they're making sure they're symptom-free. And if they've been certain places, they're asked to wear a mask.
There's a number of processes that our customers are putting in place to protect both themselves and their patients, all things they ought to be doing, and we're more than happy to comply with those. They're moving into how to really mobilize into an emergency mode, and thankfully they're doing it before they're actually swamped.
We hear a lot of talk about flattening the curve, and the goal is to not overrun the health system with patients if everybody becomes infected immediately. But now we're in a position where the hospitals are hopefully able to get in front of that and say, let's figure out the best ways to manage patients that don't need to be here, by pushing them out of the hospital.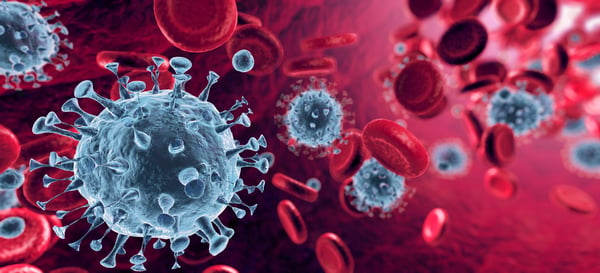 I think the University of Nebraska Medical Center is a great example. From the reports I saw, the biocontainment unit is empty. They've found a way to create space inside their facility by pushing people out of the hospital and not bringing more elective people in, thus creating capacity. This opens up the biocontainment unit for people that are very seriously ill. I think that's an example of what we'll see across our entire customer base.
We're still going to have groups that are scrambling for supplies. I think you probably can't find enough personal protective equipment, whether that be N95 masks or gowns or gloves. Most organizations are probably ordering as much as they can possibly get their hands on, especially if they're in a place that has been hard-hit and if they're a tertiary care center.
Helping the Helpers
Dan Gordon: From your perspective, what do you think the imaging supplier's role is? Where might we be able to help?
Kyle Salem: From an organizational stance, our goal is to do what we can to help our customers serve their communities. We live off a tagline of "strengthening community healthcare" and that's really our role. We can do that in a lot of different ways.
Our service engineers are still out there, our salespeople have gone out and told people how they're available even though they're not allowed on site. If a customer has a problem, we want to be there to stand with them, whether or not that's physically alongside them, to help them solve the problem. If that means helping them increase the capacity of their imaging department, we can do that very quickly. But it also means engineers getting there quickly, fixing equipment that's down and not spending their time on preventative maintenance that's non-essential.
We're focusing our organization on how do we respond very quickly and effectively to our customer's needs? But at the same time, we also want to step back and take a slower approach. Instead of just responding quickly and reactively, I think we have a real opportunity here to be very proactive in what we do.
So how do we think about our customers in a different way? How do we focus on what their problems are from an operational standpoint, both today and then three, six and 12 months from now? How do we incorporate what we're watching our customers go through into our methodology for helping them plan for the future?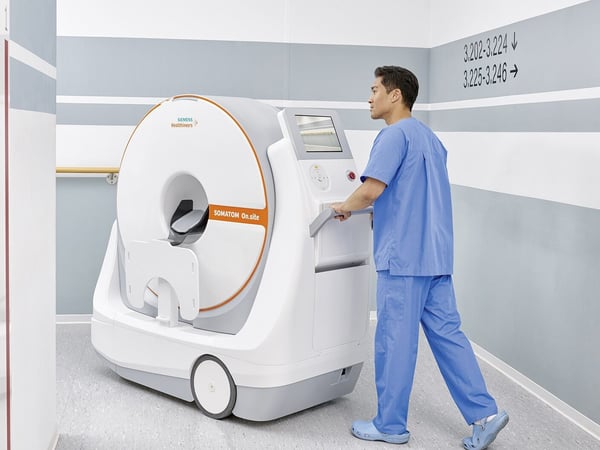 Are you ready when the next pandemic hits? How many CTs should you have? Are you in a position to plan for that? Do we need to figure out a mobile solution that you could roll in? It's having the conversation not about what the CT scanner specifically does, but about how it impacts their clinical operation and the way that they function as an organization, both in the normal times and in the times of pandemic. This is our opportunity to slow down and think very strategically about how we can be the best servants to our customers, not just now, but into the future.
Communicate, Communicate, Communicate
Dan Gordon: We've seen such an important role of communication in our own business: ensuring communication is transparent and candid. What do organizations need to be doing in the provider setting? How do we enable teams to be much more reactive and proactive with communication?
Kyle Salem: When I started at Cassling 15 years ago, I very quickly learned that one of the mantras in our service organization was communicate, communicate, communicate. One would argue that you can't over-communicate. That's probably still very true. We may not get an answer as quickly as we expect because everybody's busy. They may not get back to us, but we still have an obligation to communicate to them.
We have proactive plans and policies to keep people safe, we're doing things actively as we go day by day to monitor the situation and make decisions that put our employees and our customers at the front of our minds, keeping them safe, making them productive. We're taking a very long-term view, understanding that this is a blip on the radar and our relationships. For us, it's really about over-communicating in this time and even ramping up more than we normally would with that level of communication.
Dan Gordon: What else do you think imaging departments could be doing to prepare or continue to create that notion of safety and security, and are there things in addition to communication?
Kyle Salem: I'm not here to tell anybody how to practice medicine. We were in a position where, as dominos started to fall and we were getting guidance from governmental entities to space people out to avoid exposure, we said, "How do we do the best we can as an organization to comply with those guidelines?"
And I think hospitals are going to do the same thing, right? They're asking, "How do I keep my employees safe? What do we have to do to socially distance in the workplace?" In the case where they have to come to work, "How do I still keep them safe?" Whether it's personal protective equipment, spacing people out that don't need to be next to each other, or decreasing community areas, even though that gets really hard when you have to live on the front lines.
In addition to that, they're asking, "How do I flex the workforce? How do I find people I can call in? How do I reallocate staff from elective surgeries and put them into protecting the entryways?" When it comes to communication, if you're going to start pushing your organization, anytime you want to stretch the rubber band, it's important to communicate. You've got to lead with wisdom, focus and vision before you talk about the 'what.' Because people are going to respond better if they understand why we're doing something as opposed to just simply, "Hey, let's go do this."
Dan Gordon: That notion of operational continuity and the communication around it is absolutely critical in this time. Are there any other thoughts you might have around the role of imaging in this pandemic? Is there anything else that you think makes sense for people to know?
Kyle Salem: It's really about taking time to think about what's important. It's about taking the time to focus on the importance of our employees, the patients and families we serve. And then understanding that we can only control what we can control. There's a lot that's going to happen. None of us knows what's going to happen over the next days to weeks to months. We can't predict that. But what we can do is control the things that we can control.
We can put our focus on the things that we can really impact, such as, "How do I improve the experience that our customers and employees have? How do I make that the best I possibly can?" Even inside of all of the mess, it's really just taking the time to stop and care.
Dan Gordon: That's a great ending message for this podcast, Kyle. Thanks for your time today. I really appreciate the opportunity to sit down and talk with you about what we're doing here and how we might be able to help hospitals as we move forward.
Kyle Salem: Thanks Dan. It's a little different to be on the other side of the microphone.
Meet the Author
Kyle Salem, Ph.D.
President of Cassling
Kyle joined Cassling in February 2005 and was named President in 2017. Kyle holds a doctorate in Biomedical Engineering as well as business education through the Kellogg School of Management. Prior to Cassling, he worked with Siemens Healthcare's Magnetic Resonance Imaging division serving as a scientist and manager.

Today, Kyle strengthens community healthcare by working with customers to ensure Cassling's offerings meet their short- and long-term goals, as well as clinical, financial and organizational needs. With a focus on helping customer increase quality and decrease cost, he manages Cassling's corporate strategy, advising the organization on industry direction and trends to help intelligently drive the growth, while exploring new business opportunities.

Click here to request more information about Cassling's Speakers Bureau or call 800-228-5462 ext. 1117.