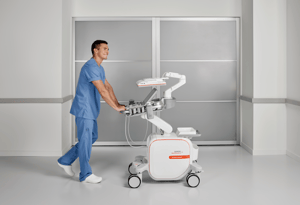 All throughout the month of October, Cassling and Siemens Healthineers are hitting the road to bring the latest innovations in ultrasound to cities throughout the Midwest.
My colleagues and I will be available to answer questions, show you handy tricks we've learned to maximize the use of the new technology, and explain why ultrasound in 2018 and beyond looks a lot different than the systems and best practices you may have gotten used to in the past.
With the ACUSON Sequoia and the ACUSON Juniper as the centerpieces of these events, you're going to receive an in-depth look at just what the newest ultrasound systems are capable of. And while technology is important, it's just the beginning of the value of attending these demonstrations and the assorted other goings-on that come with the event.
If you're still on the fence, then consider these four reasons to attend an Ultrasound Road Show in a city near you. Stick around to the end, because I've even included an email template you can use to send to your boss to convince them to let you go during work hours (if necessary).
The Technology
Let's start out with what might be the most obvious benefit: the technology.
As I mentioned, the biggest draw of these events is going to be the unbelievably cool technology that we are showcasing from Siemens Healthineers.

First up is the ACUSON Sequoia. As a sonographer myself, I know the hurdles that we have to deal with on a regular basis, particularly with bariatric patients that create depth penetration issues. The ACUSON Sequoia is Siemens Healthineers's bid to remove some of the challenges that have historically existed when imaging these technically difficult patients.
With motion artifact reduction, one-click registration, gesture detecting transducers, and the new Deep Abdominal Transducer (DAX) that enables up to 40 centimeter penetration, the ACUSON Sequoia is a game-changer for the ultrasound field, and I can't wait for you to see it up close.
The ACUSON Juniper will be available as well, and not to be outdone by its compatriot, this mobility-focused unit has plenty to show off. Users of the ACUSON Juniper benefit from a footprint that's about two thirds as large as similar units, and only 75% of the weight. What that means for you is the ability to move the unit to virtually any hospital room save for a janitorial closet. (Although, maybe? I mean, you do what you've gotta do, right? Just move the mops aside.)
CE Credits
One of the other cool things about these events is that, by attending, you can sit in on a Sequoia-centric presentation that qualifies you for 1.0 CE credit from the American Society of Radiologic Technologists (ASRT). I should note that these credits are accepted by the American Registry for Diagnostic Medical Sonography as well.
For this year's event, you can attend a presentation called "BioAcoustic Imaging Technology." Your hosts for that presentation are two highly-qualified Siemens applications specialists, Dave Hess BS, RDMS, RVT, RT (R) and Brian McDaniel, BSRT, RDMS, RVT, RDCS. Dave and Brian have been touring the country for the last several months as part of Siemens' launch of the new ultrasound systems. They have demonstrated the systems to thousands of sonographers and know better than anyone how much of a game changer the technology really is.
Bonus for Wichita: if you specialize in Cardiac Sonography, you can attend a concurrent event, "Mitral Regurgitation 3D TEE Case Review," which also qualifies for 1.0 CE credit.
Networking Opportunities
This is also a great time to mention that there will be meals and refreshments available as well!
One of the best parts about attending these types of events is catching up with your colleagues in the sonography world over drinks and appetizers. It's a great opportunity to find out what other institutions are up to, say hello to some familiar faces, and meet brand new people excited to learn about the latest in ultrasound best practices.
And if you happen to see me, make sure to say hello! My colleagues and I are going to be there to learn a little bit more about your facility, answer any questions you have about ultrasound, Cassling or Siemens Healthineers, and chat about potential solutions that make the most sense for your institution.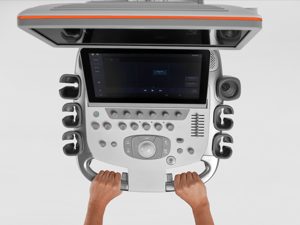 Nothing Beats a Live Demo
There really isn't anything quite like getting the chance to actually watch a new system in action. With the ACUSON Sequoia, we're going to walk you through the systems that make 40 cm depth penetration possible and showcase some of the other features that are turning heads.
The best part: these live scans are taking place with real people, including a 350-plus pound volunteer, giving us a chance to show you precisely what the ACUSON Sequoia is capable of.
Depending on the specific road show you'll be attending, there may be some additional clinical specialties represented too. For instance, in Omaha, attendees will have the chance to check out the Cios Fusion C-arm and Mobilett Mira Max portable X-ray.
Your Letter
At the top of this blog, I promised a letter that you could copy and paste into an email browser or messaging app like Slack. If you have a bit of a drive and/or will have to leave your job a little earlier than usual and you need to convince your supervisor to let you attend the Cassling Midwest Ultrasound Road Show, just copy and paste this letter, filling in your relevant details, then hit 'Send.'
Good luck, and I hope to see you this October!
Hi <insert name>,
Hope your day is going well. I'm writing to request an opportunity to attend Cassling's Ultrasound Road Show on <insert date> in <insert city>.
You can find out more information about the event here: https://www.cassling.com/ultrasound-roadshow-2018.
Cassling partners with Siemens Healthineers to provide diagnostic imaging equipment for hospitals, clinics and health systems, but they're really big on Continuing Education for sonographers and imaging professionals. They host webinars every month and the Road Show is an extension of that.
The event will have an educational presentation worth 1.0 CE Credit, and I'll get a chance to see live scans on bariatric and average-sized patients on their newest systems, the Sequoia and Juniper.
I'd love the opportunity to attend this presentation. Please let me know if it would be okay to leave my shift at <insert time> on <insert date> to attend this event. Also, if you'd like to go with or know anyone else who would benefit, please feel free to sign up or pass the link along!
Thanks, and have a great day!
<insert your name>