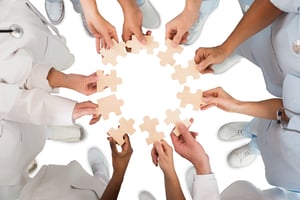 The following guest blog comes courtesy of Cheryl S. Turner, EdD., R.T., (R)(T), Director of Global Education and Training; Legion Healthcare Partners. Dr. Turner will be hosting an Investing In You webinar on Thursday, July 9 entitled, "All the Puzzle Pieces: How Imaging and Treatment Modalities Work Together."
We are all one big imaging family, an intricate puzzle made up of diverse pieces that create a whole picture.
It's easy to see each individual piece in its place after the puzzle is completed, but what does the assembly of that final product look like? What specific roles do each of the puzzle pieces or, in our case, radiologic modalities, play in the overall scope of the bigger picture?
Let's look at that idea and explore each of our unique traits and contributions as we complete the final image of exceptional patient care.
When I first began working on this blog and a webinar on the same topic, I pondered whether to start from the beginning with one solitary piece and wrap it all up with the completion of the picture or to begin at the final product and work backwards to where we began.
Ultimately, I decided to start where so many of us do: at the beginning, in the radiology department.
The first puzzle piece we put into place is often an X-ray. When a patient comes to the radiology department, either through the Emergency Department or via the outpatient route, an X-ray may be ordered to look further into a suspected anomaly. Be it a chest X-ray, a film series focused on an extremity, or even an initial mammogram, this is the provider's first look into patient diagnosis and treatment. Depending on the outcome of early imaging studies, the patient may be prepared for additional procedures.
Moving on as we fill in the gaps of the patient care puzzle, the next step is typically in the CT or MRI suite. These more advanced and specialized modalities of imaging provide the physician and the patient with additional answers. Aided by technologists performing CT or MRI exams, the results can determine the course of further patient care and treatment.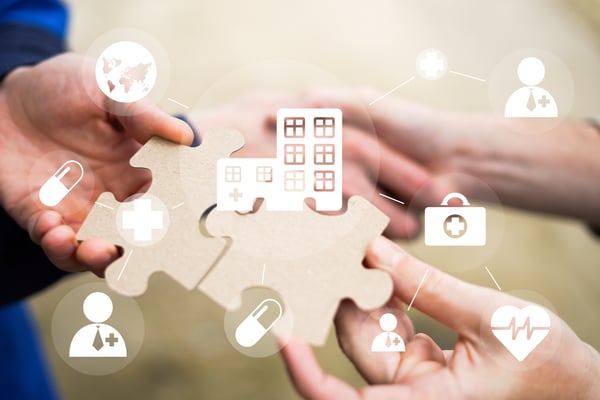 Sonography adds to this segment as a front-line tool to detect the presence of abnormalities or to further qualify findings. Each of these puzzle pieces may find disease, expand upon initial diagnoses or provide the resources necessary to continue the course of treatment planning.
As we add to our puzzle and to our patient care path, we must consider the mission of nuclear medicine and PET imaging. Nuclear medicine and PET technologists often see patients following an initial diagnosis or at the completion of a treatment course. Whether it is cardiac imaging to establish the extent of heart damage or a bone scan to fully understand the magnitude of cancer spread, patients rely on these technologists to calm their fears and provide responsible guidance.
Though almost complete, a few gaps remain in our puzzle. This is where a patient is most likely to receive treatment and where modalities converge.
Radiation therapy serves as one of the final puzzle pieces, but it is joined by many other collaborative modalities. These last few puzzle pieces fit perfectly amongst one another to complete the whole picture. A patient undergoing radiation therapy has most likely experienced X-ray, CT, MRI, Nuclear Medicine, and/or PET. Once they're within the radiation therapy department, combinations of procedures are delivered by professionals who may hold multiple credentials. New MRI linear accelerators and PET scans support treatment planning, with patients and staff each engaged with many modalities designed to fulfill a complete mission.
The final puzzle pieces are multi-faceted, colorful and vital, just like the technologists and therapists who make up the imaging and therapy picture. The fully assembled puzzle is a completed patient care course that embodies us all as we work together towards its completion.
Interested in learning more and earning 1.0 CE credit from the ASRT? Sign up for Dr. Turner's webinar now!