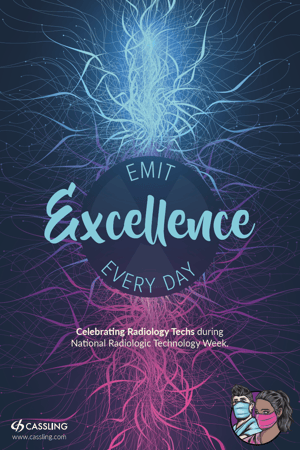 What I'm about to say isn't anything the vast majority of our country doesn't already know, but if there's anyone who deserves our thanks and congratulations this year, it's healthcare professionals.
All throughout the year, we celebrate days, weeks and months that are meant to honor a specific type of profession. Our recent commemoration of Rad Tech Week was no exception. These events are an opportunity to stop and appreciate the hard work nurses, technologists, physicians, support teams and other healthcare workers put forth to ensure a compassionate, healing patient experience.
But this year, when I really think about what it means to dedicate your life to serving the health of others, I am in awe. Everyone on the front lines of healthcare, and even those who are behind the scenes, have faced COVID-19 with such heroism, sacrifice and dedication.
A single week of thanks doesn't seem like enough to fully express how appreciative we all are for the things these Healthcare Heroes do each and every day. Words don't do justice to what it means to me, personally, and no doubt anyone who has been touched by COVID, that healthcare workers are reaching new heights of excellence even while they themselves struggle.
This latest Rad Tech Week hit me in a way that no other year's celebration has. Even using the word "celebration" may seem odd in this moment, but I think it's appropriate, and here's why: if we don't continually celebrate radiologic technologists and all those involved in patient care in these tough times, it will be far too easy to revert to old habits in the good times. To take for granted what those who support us in the care journey really have to go through on a daily basis.
A mere "thank you" does not go far enough. We should be truly celebrating the work of radiologic technologists. We should do so this week, next week and every week, and we shouldn't be afraid to whole-heartedly embrace the term "celebration." Even in dark times, there are reasons to celebrate, and the work rad techs do certainly qualifies as one of those reasons.
What you, as a radiology professional, have been through with COVID is not something anyone expected in 2020, yet nevertheless, you've stepped up in ways big and small. When hospitals closed for elective procedures in the spring, you lent a hand wherever possible to ensure processes continued to flow smoothly with brand new policies in place. As elective operations ramped up once again, you learned brand new infection control protocols and got back to work even harder than before. And now, as we stare down what could be the toughest few months yet, you continue to inspire all of us with your dedication.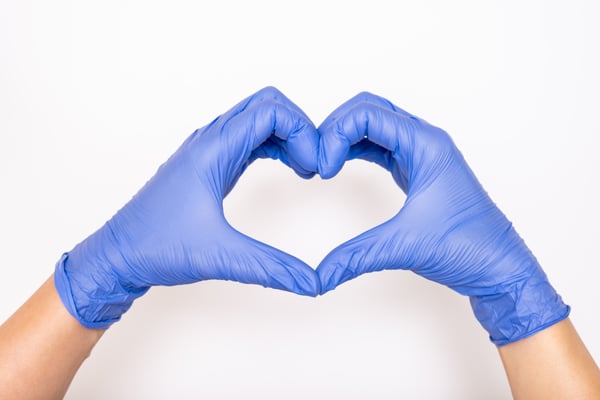 In 2020 and beyond, we will celebrate you without losing sight of what you've been through. We will acknowledge how hard the journey has been and work tirelessly to ensure you have the tools you need to find success now and in the future. Even when a vaccine has been distributed and we return to some semblance of normalcy, we will never forget what you did for all of us.
At Cassling, we will strive each and every day to be a worthy partner and support you. The acts of kindness and the spirit we've seen from imaging teams at our partner hospitals, clinics and centers give us all something to aspire to, and it will be our pleasure to continue serving you in whatever capacity you need us to.
We will celebrate radiology professionals this week and every week. We will continue to provide continuing education you can watch on your schedule to satisfy licensure requirements. We will offer up virtual demos and video calls so that you and your team can remain socially distant and safe while having access to technology that will empower you to continue improving the patient experience. Our service teams will continue to work with you to ensure compliance with visitor policies while boosting your systems' uptime so you can help patients.
Most importantly? We will continue to listen, and respond, and lend a hand where we can. We live to serve you, and although we may never reach the level of service you have shown is possible in 2020, we will be here for you when you need us. That's my promise.
Thank you, radiologic technologists. We're in your corner, not just this week, but every single day, through tough times and better times.
Take care.