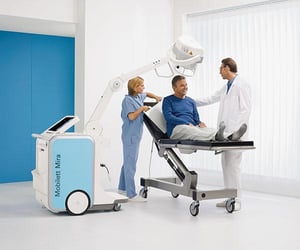 Reimbursement—or the lack thereof—is a pain point for most of our imaging customers. If you see Medicare patients, as most organizations do, then you'd love to increase volume around the Medicare-reimbursable procedures that can be carried out regularly and efficiently.
There's one opportunity that many hospitals and clinics may be overlooking: the B Reader X-ray exam. It comes with straightforward reimbursement, and millions of people are estimated to need the test.
The problem? Only 169 doctors in total (as of the time of this publication) throughout the entire country meet the qualifications necessary to properly read this exam—a chest radiography with subsequent diagnosis via the NIOSH B Reader program.
Today, we're going to give you some background on the program and explain why it's important for facilities in underrepresented parts of the country to explore opportunities in this area. I'll also detail how you can start conducting these exams without necessarily putting a member of your team through the extensive certification process.
A Decades-Old Rule Gets an Update
The rule as it currently stands dates back to 1974, when the National Institute for Occupational Safety and Health (NIOSH) launched the B Reader program.
The organization sought to address pneumoconiosis, also known as Black Lung Disease. This condition most often impacts workers in environments who encounter tiny pieces of dust circulating within the air. That usually means coal mines and buildings insulated with asbestos.
Because so many workers were being exposed to these conditions back in the 70s and coming down with shortness of breath, coughing and other symptoms that signify pneumoconiosis, the B Reader program sought to bring together physicians who would be qualified to properly read chest radiographs in order to identify the condition.
What the government discovered was that there were no standards to look to for guidance in diagnosis, nor was there a certification to ensure qualifying physicians were regularly meeting these standards. The B Reader program set out to change that, creating certification procedures and requiring physicians to undergo performance testing every four years thereafter to ensure they still adhere to the strict criteria set forth for proper diagnosis.
Attaining and maintaining this B Reader certification is rather difficult and can be time-consuming, which is why there are so few physicians in the country who are currently certified.
The presence of so-called B Readers grew more important in June 2018, thanks to a new ruling from OSHA that addresses prevention and diagnosis of Black Lung Disease among the subset of workers dealing directly with silica dust, which tends to be present in large quantities in places like mines, construction sites and manufacturing plants. These new regulations came into being under the classification of the Respirable Crystalline Silica standard, and they govern how workplaces are required to protect workers from the presence of silica dust.
I won't go into too much detail surrounding the regulations' specifics, but what it means for providers is there is now an influx of new workers who will need to be tested and/or regularly monitored for the presence of silica dust. And B Readers are the ones capable of diagnosing those chest radiographs.
The number of additional workers (and therefore prospective patients) this rule applies to? Approximately 2.3 million.
Why Your Hospital Should Look into B Readers
In short: Did you read how 2.3 million patients need a diagnosis?
With millions of prospective patients, chances are at least some portion of the population served by your facility could benefit from a chest X-ray evaluated by a B Reader. This doesn't just apply to hospitals deep in the heart of coal country; because asbestos and now silica dust are quantified by OSHA as known contributors to pneumoconiosis, institutions throughout the nation no doubt serve an affected population.
This means organizations that offer chest radiographs to be read by a certified B Reader can see an increase in patient volume and the resulting revenue to go with it. Those suspected of Black Lung Disease related to coal dust and asbestos have long been covered for the test under Medicare, but because OSHA's latest ruling adds silica to the list of dangerous elements that workers need to be protected from, patients who fall into that category are covered as well. That makes this a straightforward, reimbursable procedure.
Your patients can benefit from the additional testing and, if necessary, subsequent treatment for the presence of Black Lung Disease would entail, while your facility benefits from a new revenue stream that was previously untapped.
This is a marketing opportunity in waiting. If you serve a particularly large subset of the qualifying population within your geographic vicinity, you can market this test the way you promote other preventive exams, such as low-dose CT lung cancer screenings. Once you get the message out via targeted outreach, radio ads, digital platforms, billboards and any other marketing avenues used by your organization, you may see an increase in the number of affected patients coming to your facility for assistance.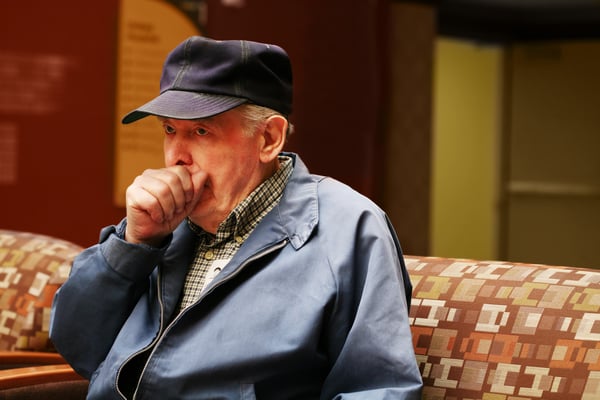 Two Ways to Meet Demand
In order to tap into this new revenue stream, you also need someone certified through the B Reader program.
This is tricky, as the program itself is grueling, which is why only 169 physicians are certified as of August 2018. The testing is difficult, with readers having to sift through a variety of radiographs according to the NIOSH-established standards, and it requires regular recertification every four years.
You can certainly have an in-house radiologist undergo this certification, and some hospitals and radiology clinics have indeed pursued this objective. But many hospitals and clinics are limited by time and resources, the commitment proving too extensive to invest in.
That's why many facilities are going with a different option: enlisting certified teleradiologists to read these scans for them.
Under this system, the radiologic technologist would conduct the chest X-ray in order to attain the proper image of the potential pneumoconiosis case. Then, rather than distributing the image to an in-house radiologist, he or she would transfer the image to a certified B Reader at an off-site location. This person would put the image through the rigorous procedures in place to accurately diagnose Black Lung Disease and then send their diagnosis back to the facility that conducted the chest X-ray.
One example of this is DocPanel, which has a network of NIOSH approved B Readers to provide timely B reads in an all-online format. They've drastically improved the process by getting rid of the need to mail the chest radiograph and wait typically long periods for the form to be returned by the doctor. Their platform allows you to easily upload the patients' X-rays online and receive the completed form within 24-48 hours.
In this manner, it's possible to attain the volume and revenue from affected patients without having to bring on a new physician or put an in-house physician through the certification program.
A New Source of Patient Volume
OSHA's new regulations set the stage for growth in chest X-rays for the purpose of diagnosing Black Lung Disease. As numerous companies seek to maintain compliance, and—on the same token, as patients find out that they qualify for this test, they're going to be on the lookout for a healthcare provider who can meet their needs.
Putting a program in place to meet demand is critical for hospitals, and because of the stringent requirements of the NIOSH B Reader program, working with a teleradiologist to cater to the affected population might be your best option.
No matter your decision, it's important to keep the B Reader program on your radar and to formulate a plan to meet patient demand in the coming months and years.