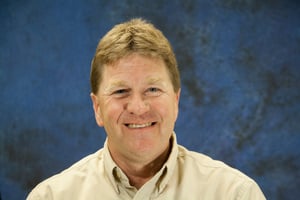 For three decades, Field Service Engineer (FSE) Duane Losh has brought his A-game to Cassling customers, doing everything necessary to ensure their imaging equipment works well and responding to service calls at once to get things back up and running as quickly as possible. In his 30-year career, he's brought a positive attitude to the job and even gotten his coworkers involved in charitable efforts to bring water to developing nations.
Here, those who know Duane best share their congratulations to Duane on 30 years of service excellence.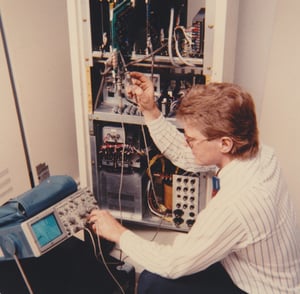 "My congratulations to Duane for 30 years of dedicated service to Cassling and our customers! His customers are very complimentary of his service to them. Duane, keep up the great work and please keep it going into the future. Thank you!" - Marty Huebner, former Executive Vice President of Service
"Congratulations on reaching your 30-year service anniversary. Over the past three decades, you've been relied upon to service many types of equipment and have served as a mentor to new Cassling FSEs. You've continually provided excellent customer service and are often looked upon to find solutions to difficult issues.
"Whether it's a day that is going great with no issues, or a day where the 'sky is falling,' you have a smile on your face and are always ready to banter back and forth with me for a while. You've formed truly lasting relationships with your easygoing personality, attention to detail and focus on the customer.
"Duane, congratulations again on your years of service. It is a pleasure serving as your manager." - Shawn Pew, Regional Service Manager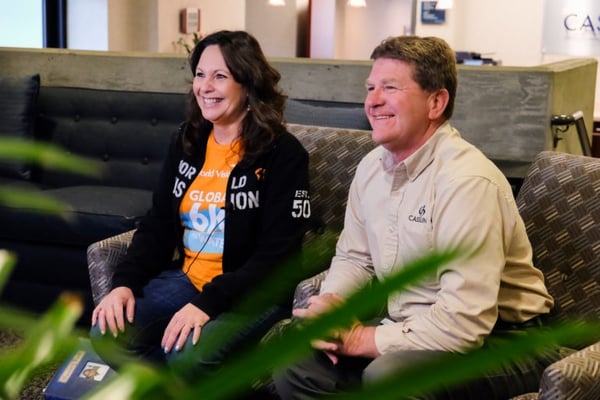 "Duane is a detail man and a proactive preventer of problems. He looks for and reacts to the small things that can cause problems for the customer down the line. For example, I have seen him check the accessory rails on tables, where customers hang control modules, IV poles and lead aprons, to make sure the rails move easily for the customer. He does these things because he has seen problems before and he wants to take good care of the customer.
"He is team player who will come join in on a service call at 4:30 p.m. when you call him for help at the 11th hour. And he has the respect of his customers; there are several who call him directly when they have a service need. Duane is a real asset to Cassling, to our customers and to me as my co-worker. And he is my friend. Hey Duane, happy anniversary and congratulations on 30 years at Cassling! Thank you for coming to help me so many times on service calls." - Dan Walsh, retired Field Service Engineer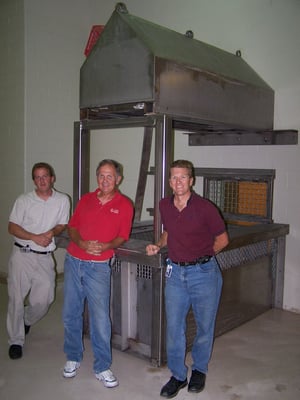 "Congratulations on reaching your 30-year milestone anniversary with Cassling. You have much to celebrate! I have always been impressed with your commitment to providing excellent customer service and your ability to create great relationships in this industry. I have truly enjoyed working with you all these years and look forward to the future with you on the Cassling team." - Joe Matthews, Vice President of Service
"Congratulations on reaching your 30th year with Cassling. You have reached a notable landmark in your career, one that we all admire.
"I do not have the long work history that many Cassling employees have with you, but I certainly appreciate the benefits of being able to work with a person of your experience. Because of that experience in working with so many different types of equipment over the years, you have become one of a select few 'go-to' service personnel within Cassling. You are always ready and willing to help out whenever and wherever needed and this has been a benefit to all of us in service.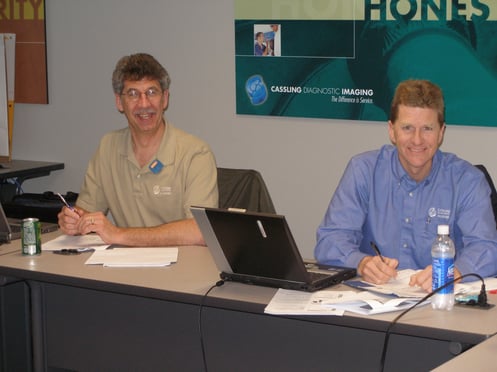 "Your communication skills with the customer as well as with your fellow employees are commendable also. You relate equally well with doctors, X-ray techs and a myriad of other contacts on the job, as well as with any and all of your co-workers within Cassling. You have set a standard in all aspects of your job that we all recognize and appreciate. It has been a pleasure working with you, Duane, and I look forward to many more years of friendship and service with you." - Bob Dickes, Field Service Engineer