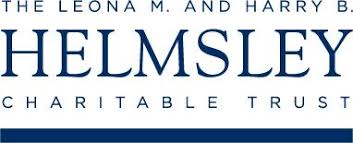 Hospitals and imaging facilities still have time to submit proposals for the Helmsley Grant.
In this blog, we'll give tips on submitting an effective proposal. Plus, we'll take a look at the history of the grant, detail why hospitals should consider this opportunity and examine next steps for institutions chosen to move forward in the process.
A Brief History
Since its founding, The Helmsley Charitable Trust has given over $1.6 billion worth of grants to hospitals. Its stated goal is "to improve lives by supporting exceptional efforts in the U.S. and around the world in health and select place-based initiatives."
The Rural Healthcare Program, in particular, targets Midwestern hospitals with a demonstrable need to upgrade imaging equipment in order to better serve the community. Helmsley wants to help Critical Access Hospitals (CAHs) and other institutions to bring advanced, innovative technologies to areas of the country that might otherwise miss out on the care improvements that new systems have to offer.
In particular, grants are given to those hospitals that serve areas without an extensive network of qualified healthcare providers, whose communities historically have low income rates and might be hours away from the nearest regional hospital.
The states whose institutions qualify for grants are Iowa, Minnesota, Montana, Nebraska, North Dakota, South Dakota and Wyoming.
The current Helmsley Grant is known as the Radiology Equipment Initiative, and it's designed to help CAHs and nonprofit clinics attain specific types of digital radiological equipment: fixed and mobile X-rays, mobile C-arms and fixed fluoroscopy equipment.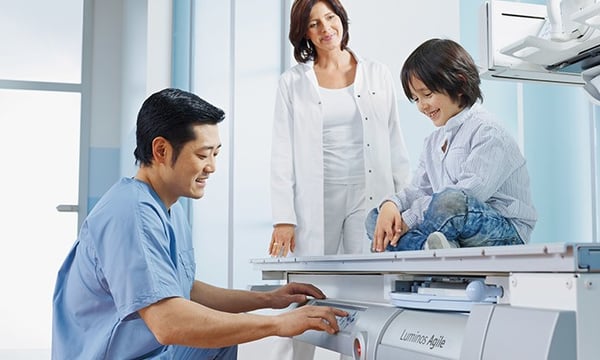 The First Step
At this time, hospitals can submit proposals through the Helmsley website. The Request for Proposals, with relevant qualifying and submission information, is available here, and the application can be found and completed at this link.
Hospitals and nonprofit clinics who qualify should give this serious consideration. As imaging equipment ages, there rarely is an "easy button" to help you acquire the funding necessary to upgrade to the latest technology. The Helmsley Grant eliminates many of the sourcing headaches for the organizations awarded funding, enabling a means of upgrading equipment that benefits your institution and, even more importantly, helps the community.
Tips for Your Proposal
We've worked with clinics and hospitals in the past to create proposals for Helmsley funding, including when Helmsley released its 2017 RFP for computed tomography. In the last few years, we've come up with some relevant details to keep in mind when submitting a proposal.
(While we have found the following information to be helpful, it is by no means meant to be authoritative or even prescriptive.)
Demonstrate Need
Successful proposals are most often awarded to facilities demonstrating financial need and high demand within their communities. Proposals that speak to the ongoing reasons why it is not financially viable for the facility to upgrade through standard financing agreements or on-hand capital tend to be more successful, as do proposals that emphasize demographics and a long-term need for the upgraded service line among the population. Proposals that can show both of these things have the best chance at success.
Speak to the Equipment, but Plan for the Overall Project
Many of you may have associated costs, such as construction, staffing, etc., to go along with your equipment purchase. Please note that Helmsley Grants do not cover any operational costs and are exclusively for the purchase of the equipment itself. Therefore, it's important to be able to enfold new equipment within your existing building and staffing structures and/or demonstrate an ability to pay for construction and other costs associated with the installation and ongoing usage of the equipment.
Specify Types of Equipment Being Requested
Rather than put in a request for a generic digital X-ray, for instance, it's important to identify the specific brand name and product type you want to purchase. In this way, you can better demonstrate the impact each system will have on your facility and community. Speak to the unique specifications of that equipment, as well as its effect on revenue and patient experience.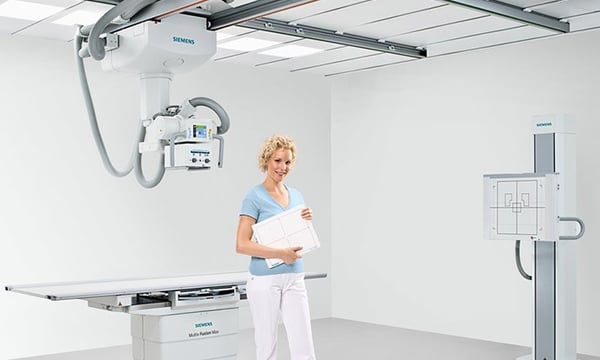 Demonstrate the Impact on Patient Outcomes
Detail how upgraded equipment will make a positive difference for your patients. For example, if your older X-ray makes it difficult to track dose and has a higher exposure than modern systems, outline the difference that a new, digital X-ray would make. Being able to showcase this impact is critical when securing funding, as it provides real, concrete information to those deciding who gets the grants.
Justify Your Request with Data
The Helmsley Trust allows for the creation of brand new service lines, but they require justification for their implementation. If you want to pursue a new service line at your facility, be prepared with relevant data to back up your assertion of need in the community.
Manage Deadlines
Last but not least, understand the key deadlines you'll need to hit to qualify for the Helmsley grant. The initial application must be turned in no later than October 1 at 5 pm EST. You don't want to be sweating over a slow browser at 4:52, so give yourself plenty of time for submission.
What Comes Next?
After you turn in your initial proposal, expect to hear from Helmsley by December 1. If selected at that point, you'll be able to submit your full project proposal, which will then be due on January 2, with an ultimate decision rendered in February 2019.
With the first deadline coming up soon, there's still time to submit your proposal, but you have to be quick. Create your account at this link, familiarize yourself with the questions they're asking, and take the time necessary to compile the relevant answers.
If you need assistance, please don't hesitate to reach out to your Cassling rep. We've worked with hospitals in the Midwest to prepare proposals in the past, and we would be happy to do so again. A member of our team can walk you through the process, explain his/her understanding of the judging criteria, and provide you with quotes on equipment so that you have all the details lined up for your proposal.
This is a great opportunity for hospitals and clinics. Let's talk about how to make it work for you.