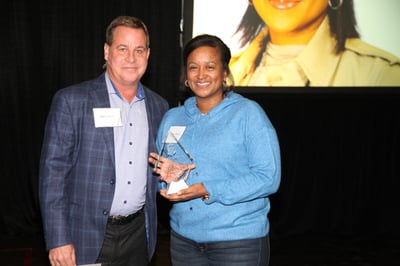 Cassling employee and Executive Assistant, Felicia Vasser, was recently recognized as the recipient of the company's most esteemed honor, the Bob Cassling Service Excellence Award. Named for the company's founder, Bob Cassling, the award is presented to an individual who goes above and beyond in exemplifying the organization's culture and values.

Felicia, who recently celebrated 20 years of service to the organization, provides an outstanding level of support to both customers and employees alike.

"I'm so excited to see Felicia receive the Bob Cassling Service Excellence Award! She's clearly a deserving winner," said Kyle Salem, PhD, president and CEO of Cassling. "She continuously demonstrates selflessness in what she does. She's always interested in how she can make things easier for others, care for their needs and keep the company as her number one priority. And it doesn't hurt that she is a ton of fun to work with!"

"After working closely with Felicia for the past 20 years, I can personally attest to her selflessness and dedication," said Mike Cassling, chairman of Cassling. "She consistently puts the needs of others ahead of her own and, in doing so, ensures tasks are completed with timely precision and a personal touch. Felicia is very deserving of this award and I am pleased to present her with this honor."

What makes Felicia an incredible asset to the organization is not only what she knows, but how she makes people feel. It is this quality that enables her to embody the highest standard of customer service that we all strive to achieve at Cassling.

"Felicia is an amazing professional. She is talented, funny and caring, and her positive nature brings joy to all those around her," said Executive Assistant Pam Filmer. "It is an honor and a pleasure to know and work with her!"

"Felicia is an incredible team member and colleague. She embodies our Cultural Beliefs in all her professional work and relationships," said Elizabeth Grieger, Vice President of Growth & Innovation. "Her ability to juggle a million different things at once, go above and beyond to help in any way she can, and do so with an air of outward ease and calm is truly remarkable."

Felicia was surprised to hear her name announced as the 2023 recipient.

"As someone who had the pleasure of working with Bob Cassling, it is truly an honor and privilege to receive this award," said Vasser. "I am very grateful to work with an amazing group of individuals daily."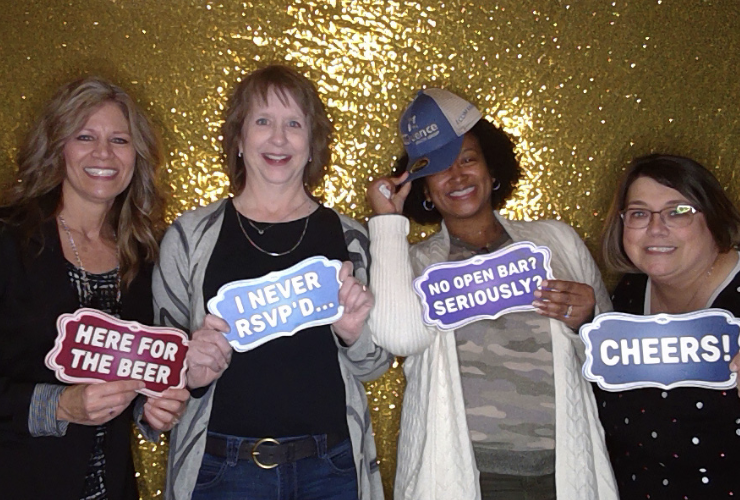 Congratulations to Felicia on this well-deserved recognition.

Previous recipients of the Bob Cassling Service Excellence Award
2022: Terry Hingtgen
2021: Tana Phelps
2020: Joel Otto
2019: Jerry Glenn
2018: Martie Chauvin & Kayla Engel
2017: Reed Poulsen
2016: Bill Heeren
2015: Frank Pultinevicius

---
About Cassling

Cassling strengthens community healthcare through customer-centric imaging and therapeutic technology, services and solutions. From critical access hospitals and diagnostic imaging centers to large health systems and IDNs, Cassling is committed to helping healthcare organizations improve access and outcomes, create efficiencies and lower costs.

Cassling serves as a partner and strategic advisor to healthcare organizations—helping them navigate the challenges of the fast-paced, ever-changing healthcare industry. Through our partnerships, including Siemens Healthineers, Cassling offers the best of both worlds—an unprecedented level of service and local support in combination with world-class imaging technology. Our goal is to impact 350 million patient lives by 2030.

Headquartered in Omaha, Nebraska, and founded in 1984, Cassling is proud to be a family-owned company and have Midwestern values and integrity at the heart of what we do. To learn more, visit  www.cassling.com.