What Do Those T and Z Scores Mean? A Bone Densitometry Primer
Rodney Fisher, Ph.D., RT(R)(N)(CT)(BD), CNMT, Assistant Professor; Midwestern State University
On Demand | Expires 7/1/2023
*Approved by the ASRT for 1 Category A continuing education credit.
Bone Densitometry in the form of a DEXA exam is a common study performed by most radiology departments. But with few formal training programs available, most technologists learn how to perform DEXA exams "on the job". This informal training means many staff members may not fully understand the significance of the T and Z scores they generate for radiologists.
In this presentation, participants will learn how to interpret T and Z scores in order to produce the highest-quality diagnostic studies. We'll explore the inner workings of the DEXA exam, standard definitions related to the field, calculations for T and Z scores and how to use these scores to improve the quality of studies.
Learning Objectives:
Upon completion of the seminar, participants will be able to:
Discuss osteoporosis
Understand what T and Z scores are
Use T and Z scores to generate higher quality diagnostic exams
You will receive a confirmation email shortly after you complete the registration.
If you are unable to register online or do not receive your confirmation email after registering (don't forget to check your Junk email folder), contact us by email.
Presenter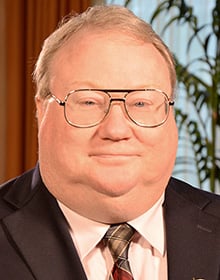 Rodney Fisher, Ph.D., RT(R)(N)(CT)(BD), CNMT
Assistant Professor; Midwestern State University
Dr. Rodney Fisher is an Assistant Professor of Radiologic Sciences at Midwestern State University, where he teaches bone densitometry along with a variety of other courses. He is certified in radiography, nuclear medicine, computed tomography, and bone densitometry. Dr. Fisher is on the Board of Directors for the Texas Society of Radiologic Technologists as well as the Joint Review Committee for Education in Nuclear Medicine Technology. He is an ASRT delegate and has served on several ASRT committees.