Call for Speakers - Investing in You
Generic (No Label)
Cassling works directly with the ASRT to assure that attendees at Investing in You events receive continuing education credits. We are pleased to announce our call for speakers for the 2022 calendar year.
Please submit your proposal below.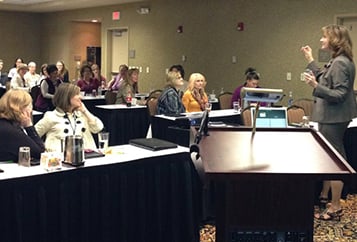 About Investing in You
In 2004, Cassling launched its Investing in You educational series as a way to give back to customers. We know that healthcare professionals are under enormous pressure to improve care quality, increase efficiency and decrease costs. Cassling's complimentary webinars and seminars are designed to help healthcare workers improve themselves, the organizations where they work and the communities they serve.
If you are interested in serving as a featured speaker at one of our webinars or seminars, please fill out the form below.
Audience:
Investing in You provides educational sessions for radiology professionals — from department supervisors to front-line radiologic technologists, including sonographers and mammographers — as well as C-suite leaders, practice administrators, office managers and service line directors. Our goal is to help them stay abreast of healthcare industry changes, address work-related issues such as stress, develop leadership skills and more. Cassling submits applicable presentations to the American Society of Radiologic Technologists for continuing education credit approval.
Topics of Interest:

Proposals for presentation topics may include healthcare and imaging-specific content, as well as personal development subject matter and soft skills. These may include:


Radiation Dose Safety
Infection Control
Workplace Ergonomics
Nurturing the Caregiver
Patient Experience
Ethics in Radiology
Healthcare Reform
Building Leadership Skills
Teambuilding Workshops
And more