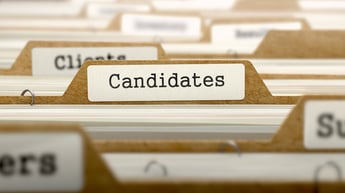 If there is one thing I know for sure, it's that there is not enough time in the day or enough medical professionals to keep up with the growing needs in healthcare today. Look at any hospital career page or the job board of a medical staffing agency and it is easy to see that our communities are in dire need of extra support. It has been reported that during the pandemic, nearly 20% of healthcare workers left their jobs.
To get through these challenges, you need help in a variety of ways. Reliable and advanced imaging technology is critical, but we're hearing from you that it's one piece of a bigger picture. You need new solutions, though you don't necessarily want the headache of managing a long list of vendors. You want simple and flexible offerings from one strategic partner.
That's why Cassling strives to offer a growing list of services and solutions to help organizations remain competitive and viable during tough times. Here's a look at some of the ways we can help you simplify and take more off your plate.
Equipment Service and Preventive Maintenance
In today's always-on world, your patient satisfaction scores and payer reimbursement depend on whether your equipment is up and running versus out of service. Cassling's service team is not your average diagnostic imaging equipment service team. The team consists of more than 60 Field Service Engineers that live in the communities of the customers we serve. We understand the importance of equipment uptime, so much so that Cassling service agreement customers average 99% uptime.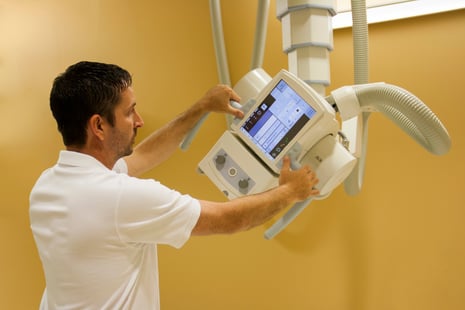 Offering flexible and cost-effective service plans, Cassling is an Original Equipment Manufacturer (OEM) for Siemens Healthineers as well as offers expanded service solutions for non-Siemens equipment customers. You need reliable imaging technology that's operating at peak performance so you can provide the right scan at the right time for the right patient. With Cassling Equipment Service, your facility will be able to do what it does best: take care of patients and families.
Marketing Services
Hooray, this is the moment you have been waiting for! Your facility purchased new imaging equipment. Now that the system is installed, how will you build awareness about your new investment? How will your referring physicians learn about your new service offering? If you do not have marketing support on staff or if their capacity is already limited, Cassling's Marketing Services is here for you.
When you partner with Cassling's Marketing Services team, we work quickly and effectively to deliver materials according to your timeline. Whether your goal is to be top of mind with consumers, increase referrals from physicians or improve brand awareness throughout your community, Cassling will create a customized marketing plan to meet your objectives. Marketing deliverables may include a brochure, flier, newspaper ad, open house materials, videos and many more.
Consulting Services
More than ever, budgets and reimbursements are shrinking, requiring healthcare organizations to reduce costs while improving quality of care. This means imaging providers must operate and utilize their resources as efficiently as possible.
Enter Cassling's Consulting team. The team uses the depth of our healthcare expertise and knowledge to provide a customized, hands-on approach to help ensure your organization reaches its goals. Using workflow assessments, equipment utilization studies and forecasting services, we will guide you through today's challenges allowing you to focus on your patients.
Cassling's consulting services include managing your capital assets through asset management, and creating recommendations for improved departmental workflow through operational assessment and analytics. We also can help with decision support by identifying important data to optimize long-term planning.
Complimentary Continuing Education
While most in-person events may have been put on pause during the pandemic, continuing education requirements have not. Through Cassling's Investing in You program, you can earn continuing education credits virtually and, even better, for free. From rad techs and sonographers to managers and directors, participants can stay abreast of imaging needs. Each webinar is approved by the ASRT for 1 Category A continuing education credit.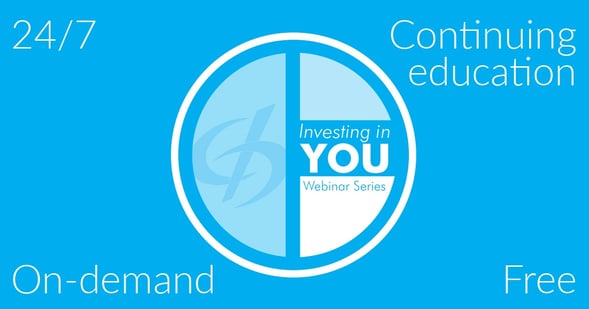 For emerging leaders, check out Cassling's Leadership Series, a quarterly initiative featuring high-quality, evidence-based continuing education for today's leaders and the future leaders of tomorrow looking to expand their knowledge and skill set. Year 4 dates have officially launched with topics including attracting and retaining staff, preventing burnout, the importance of resilience among your team and more.
Financial Services
In today's fast-paced, high-demand healthcare environment, there is a lot of financial and regulatory pressure on healthcare professionals. At Cassling, we understand your challenges and have additional financial partners and resources to help you impact patient care.
We can help you invest in new technology to care for future generations of patients, upgrade existing equipment affordably, refinance existing debt and more. Other financial services include consulting, capital investment research, fleet swap management and equipment leasing.
Digital Health Solutions
Cassling offers these services and solutions to ease the burden of the daily operational workload of the health systems and imaging centers that we work with. Now, our solutions in imaging have gone digital. The application of data in healthcare continues to be a key component of decision-making across most industries. In healthcare, using digital solutions allows medical professionals to connect with their patients in an informed, confident manner.
Through our Advanced Partnership with Siemens Healthineers, Cassling offers an entire portfolio of Digital Health solutions to streamline operations, connect care teams and patients, and support diagnostic and therapeutic decision-making. The Medicalis Clinical Decision Support Mechanism (CDSM) is an imaging clinical decision support platform that helps evaluate the appropriateness of imaging orders. CDSM ensures the "Right Order, First Time" while reducing waste, delays in care and improving physician-to-physician communication. Solutions like this exist to improve the quality of patient care and control costs.
Many Professional Services. One Strategic Healthcare Partner
Now, as you can see, Cassling has a lot to offer as your strategic healthcare partner. Our relationship with our customers goes beyond selling diagnostic imaging equipment. That's simply where the conversation can start. Our goal is to walk alongside you as your facility grows—advising through each challenge, simplifying your processes and supporting your business goals the Cassling way.