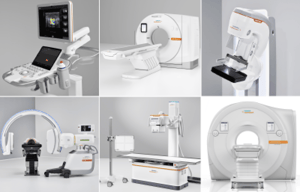 Imagine a scenario where your department's decade-old MRI scanner is on its last legs. But your team is busier than ever, and the goal of keeping you and your team safe prevents travel to an in-person demo. You need a new scanner, but you also need to ensure its clinical capabilities and operational fit, plus you need to be able to ask questions whose answers will drive your investment. How do you balance these competing needs?
To this seemingly intractable problem, we now have an answer: Virtual Imaging Equipment Demos.
For the first time, you can request a live Virtual Demo with the imaging system of your choosing, on your schedule, and personalized to meet your unique needs.
In the past, we've been able to offer one-off presentations that required quite a bit of planning and were limited in terms of the available systems. But if 2020 showed us anything, it was that this simply wasn't enough to meet our customers' needs. In an ideal situation, we would of course love to bring the system to you or invite you to a nearby site to get a hands-on experience with the system you'll be using in the course of your future clinical work.
But the current moment is anything but ideal, and you deserve more options. We've worked closely with Siemens Healthineers to create a process that's as seamless as possible for you and your team. Here's how it works:
Visit cassling.com/Virtual-Demos. Alternately, you may contact your current Account Executive or even your Field Service Engineer, whichever option is easiest for you. They'll all be able to start the process and connect you to the demo of your choosing.
Think about your current pain points and requirements from a clinical, operational and financial standpoint. This will help us set up the best demo plan.
In addition, let us know what modality you'd like to demo, if you have a specific system in mind, and when would be a good time for you and your team to experience the interactive presentation.
If scheduled online, your Account Executive will reach out to answer any follow-up questions and make sure your upcoming demo is customized to fit your needs.
On the date and time of the demo, sign in, watch the presentation, ask the clinical experts any questions you have, and see any features you'd like.
I want to emphasize again how customizable and simple we want this to be. There's no limit to the types of systems and even applications you can see. Whether it's an advanced, state-of-the-art MRI system requiring unique room configuration and a large footprint, a smaller mobile ultrasound unit or C-arm, or even an AI-powered application like syngo.via, we're going to connect you to the resources you need to make an informed decision about imaging infrastructure at your facility and throughout your organization.
And if you're not exactly sure what type of system is the right fit, that works too. We'll listen to your challenges and your needs so that we can offer you something that best approaches what you're looking for and that will allow you to provide the type of patient care and technologist and radiologist experience you need to find success, during the pandemic and beyond.
One more important note: if the virtual experience isn't something you're interested in and you still want to go hands-on with an imaging system, please let us know. We'll work with you to provide an in-person visit while accommodating your organizational policies surrounding safety and visitors.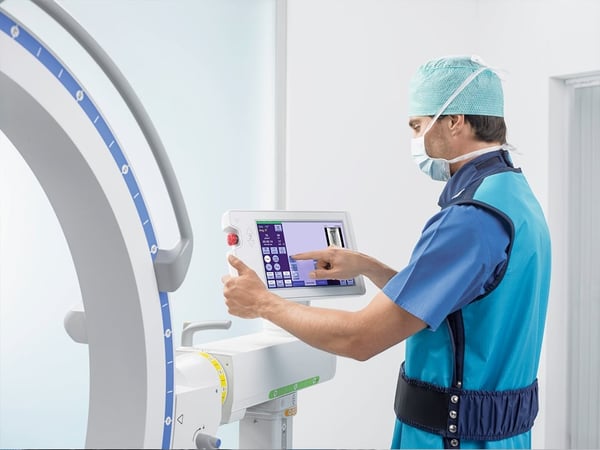 Looking Past the Crisis
Crisis doesn't eliminate the need for reliable infrastructure. In fact, crisis only emphasizes how important it is to have systems in place that fulfill their functions smoothly and without fault or delay. When everything is working as intended, you shouldn't notice, because you're enabled to conduct your work in the manner you're accustomed to, without obstacle, to provide exceptional patient care.
One thing that's certainly been disheartening in the current healthcare situation is the rate at which patients have put off elective procedures and other non-emergency care. We all know this, but if not addressed early on, delays can lead to emergency care that puts a strain on medical facilities, particularly when paired with a high caseload of COVID cases.
I understand this hesitation among patients. It's human nature. But what I've been impressed with is how, while patients may have shied away from addressing issues that can be allowed to fester and grow more serious, our partners in the healthcare space have done no such thing. Even with resources and staffing constrained, leaders and frontline workers alike have recognized the need to continue innovating, to prioritize technological advancements that, in both the short- and long-term, will provide remarkable dividends long after the pandemic has come to a close.
We will be there to meet you where you are and connect you with the solutions you need to make a difference in the lives of your patients and strengthen community healthcare. When you need an imaging system you can rely upon to help you help others, but you can't be there in person to see it, we're here for that with virtual demos. And our service teams remain committed to adhering to your policies and making infection control and system uptime a priority, so that you can go about your day without compromise.
I also want to emphasize that, even when things are running smoothly, the crisis is passed, and you don't have to worry about the infrastructure you have in place to run a successful radiology department, you're still going to be hearing from us. We're your partners through it all, and our team will continue to check in to see what you need, in ways that go beyond mere system procurement. If there's anything we can do, let us know. We are here to help.
And if you'd like to schedule a demo of an imaging system? Well, we can certainly help you with that too.