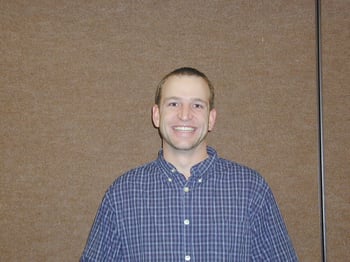 At Cassling, we seek to deliver a high-quality customer service experience that exceeds the expectations of our customers. It's ingrained in who we are and what we do.

But Regional Service Manager Mark Groeneweg takes this commitment so he seriously that he once tracked down a FedEx truck to get a part for a customer.

Tim Elder, who has known Mark for a long time, having joined Cassling just a year after him, has the scoop.

"What I've always loved about Mark is his positive, can-do, will-do-anything-for-anyone attitude. He is a professional. He loves to serve and build relationships with customers.

"One of my favorite stories was when Mark was a Field Service Engineer in Sioux Falls. One morning he was waiting for a part to arrive at FedEx, one that he needed that day for a down system. He was told the part was not in the building but on a truck that had just left. Mark hopped in his car and tracked down the FedEx truck. He convinced the driver to get him the part – which was not their normal protocol.

"Mark's extraordinary effort saved the customer a ton of downtime. This is exceptional service. It's what Mark is all about and is one of many reasons why we are so thankful to have him on our Cassling service team. Congratulations on 20 years Mark!"

Those who've had the privilege to work with Mark over the past 20 years have only great things to say about him. Between his can-do attitude and personalized approach, it's easy to see why. Take it from his team:

"Congratulations, Mark, on reaching your 20-year service anniversary at Cassling!" said Shawn Pew. "From his time as a field service engineer to now serving the role of regional service manager leading a team of service engineers, Mark has always been steadfast in doing whatever it takes to get the job done."

Shawn also noted that when Mark speaks, you should listen.

"I appreciate that Mark speaks up and challenges things he questions or does not agree with. As his manager, this helps keep me in line when making decisions. One thing that stands out to me about Mark is his ability to put situations into perspective. Mark is decisive, he doesn't overthink the 'what-ifs;' he just chooses a path and moves forward."

And if there's a challenge, you can count on Mark to put a positive spin on things.

"I value the friendship Mark and I have formed over the years," continued Shawn. "When dealing with a difficult problem or issue, he'll ease the tension by stating, 'Come on, Pew! What could possibly go wrong?!' Thank you, Mark, for all you do for Cassling and our customers."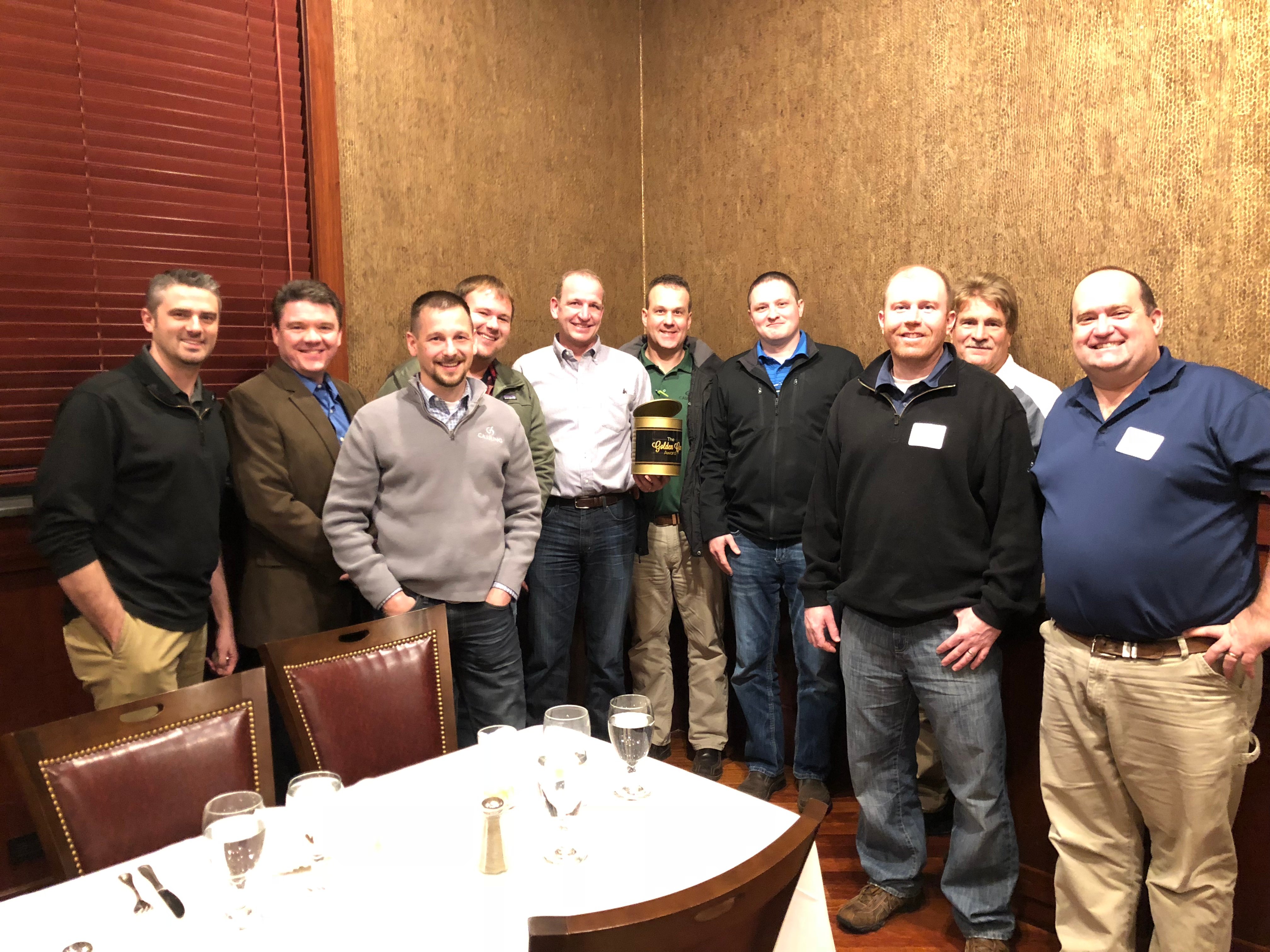 Layne Oberto echoed this sentiment.

"Mark is a great guy with a positive attitude," said Layne. "He always says things like, 'What's the worst that can happen?!' He is a great leader and I enjoy working with him. Congratulations on your anniversary at Cassling!"

"Mark has been a great manager since I started back in 2017," said Kelly Meyer. "Having already known him for a few years before starting, it was easy for me to accept a position with Cassling knowing he would be my manager. Mark is always available when needed, and he can solve issues and answer any questions that arise. Congrats Mark!"

"Congratulations to Mark on many dedicated years with Cassling service!" said Mike Chayka.

"Mark's focus on taking care of customers both as an engineer and as a manager has made him successful in this business and a valuable part of our service organization," said Joe Matthews. "He always brings value to any situation with his no-nonsense approach and a finely tuned sense of humor. Congratulations on your 20th anniversary milestone, Mark!"

"Mark, congratulations on your 20th anniversary at Cassling," said Jamie Norton. "Your leadership in the service organization is greatly appreciated and your willingness to do what is necessary to take of our customers and employees speaks volumes to your longevity at Cassling."

"I've worked with Mark off and on for the duration of my 15 years with Cassling and it's always been a pleasure!" said Chris Decker. "Congrats, Mark, on hitting 20 years with Cassling!"

Suffice it to say that Mark is well-respected by his colleagues. Will Hansen sums it up best:

"Best boss ever!"

Congratulations on 20 years of dedicated service, from all of us at Cassling! Keep on trucking.