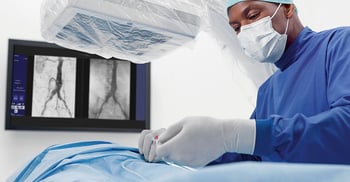 Are you getting ready to open, or currently operating, an Office-Based Lab (OBL) or Ambulatory Surgery Center (ASC)?
When you're unable to rely on hospital administration or a purchasing manager to oversee the business end of your practice, including purchasing, service contracts, staffing, reimbursement and more, it's imperative that you keep costs contained while simultaneously investing in equipment that will stand the test of time, supported by a reliable, all-encompassing service contract.
When you're getting ready to purchase equipment for the first time or replace the equipment you currently have, here's what you want to keep in mind.
1. The Technology Itself
The equipment you purchase will be your first consideration. Ideally, you want to be able to make the purchase and then remove the worry from your thinking for the foreseeable future.
Siemens Healthineers offers a variety of solutions that have been built from the ground up with Office-Based Labs, Ambulatory Surgery Centers and other outpatient care providers in mind. The right equipment can enhance the effectiveness of your OBL by helping you reduce costs while increasing patient volume. With the effective treatment of your patients your top priority, you want products to support that goal no matter if you're performing advanced cardiac and vascular operations or general interventional procedures.
Here's how you can achieve that with help from Siemens Healthineers:
Mobile C-arms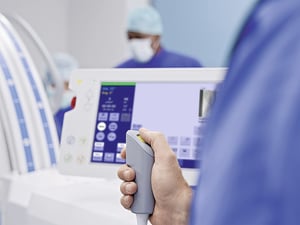 The first choice you'll want to make is whether to invest in a mobile or a fixed C-arm solution. I almost always recommend the mobile, turnkey option due to the extended level of versatility it affords, particularly if space is at a premium.
The Cios family of C-arms provides an array of options to suit your needs, combining cutting-edge technology with maneuverability and an extended field of view that supports you in successful interventional operations at your OBL. The full range of C-arms available from Siemens Healthineers can be used for multiple clinical applications, including complex vascular cases.
Siemens Healthineers was the pioneer of flat detector technology, and the Cios Alpha and Cios Fusion systems each use the flat panel to provide a large view while keeping power levels manageable, which also helps you cut overall utility costs.
Ultrasound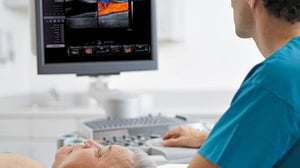 Cassling can also connect you with the latest, most innovative ultrasound equipment that makes sense for your OBL or ASC. The ultrasound solutions available from Siemens Healthineers have been tailored to the outpatient space, offering a degree of mobility you may not get with other systems.
The latest ultrasound technology emphasizes portability and comfort for the provider or sonographer in a way that's unprecedented. With cordless transducers and wireless connectivity now par for the course, you can move your ultrasound equipment precisely where you need it to be to conduct imaging exams on your patients.
The ACUSON Juniper and ACUSON Bonsai are our most recently FDA-approved ultrasound units. The Juniper system boasts one of the smallest physical footprints ever for an ultrasound machine, while the Bonsai combines power and portability to help you conduct cardiovascular exams whenever and wherever you need to. In addition, the ACUSON S1000 and P500 come standard on fixed and mobile vascular packages, respectively, giving you the opportunity to attain accurate images with equipment that's flexible and adaptable to fit your needs.
Fixed C-arm Systems
While mobility is certainly important in an OBL setting, we understand that there are offices where only fixed systems will suffice. The Artis Interventional Angiography system suits the outpatient space well, allowing you to meet all necessary clinical needs in the cardiology, surgery and radiology spaces.
And while we extol the benefits of a mobile C-arm solution, if you're performing advanced cardiac and vascular procedures, as well as interventional operations, you may consider installing a fixed C-arm vascular package as well. The floor-mounted Artis system provides radial, jugular and femoral access and enhanced visualization capabilities.
2. Cost Control
One of the most appealing aspects of the Office-Based Lab setup is the potential cost-savings, which lets you invest in high-end technology that you might otherwise not consider.
Reimbursement, for example, can vary between a hospital and an OBL setting. Depending on the nature of your practice and a variety of other factors, it's certainly possible that you will experience higher reimbursement rates than what you had at a hospital. Understanding the additional level of reimbursement is critical, as it lets you worry less about the financial aspect of the business and frees you up to focus on providing the best care possible. After all, you want the highest possible ROI for your OBL and the best experience for your patients.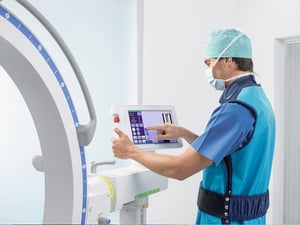 You can also reduce your overall cost if you're upgrading or purchasing an entire fleet of systems to deploy across multiple labs. If you're going to be opening multiple locations over the coming years, or you already successfully operate a handful of OBLs and want to conduct a wide-ranging fleet swap all at once, be sure to mention your overall plans to your vendor, as they may be able to get you better pricing via multi-system or group purchasing.
Having helped numerous physicians across the country set up their own OBLs, we're uniquely positioned to walk you through the potential financial hurdles and address any challenges early on, before the installation of any equipment has occurred. We'll help you discover the setup that's right for your practice and work together on a solution that makes sense.
3. Service
The partnership with your vendor should include service considerations as well. In an OBL, you can't afford the extended downtime that you can get away with in a hospital setting, where there might be redundant equipment ready to go when a certain device isn't available for your use.
It's important to work together with your vendor to establish an appropriate service agreement, one that ensures a fast response time when a system isn't operating properly or goes down completely.
You need to be confident that your vendor is able to minimize downtime so that you're never left scrambling to reschedule appointments and procedures. A high-level patient experience is critical in the OBL and ASC spaces, where volume is critical. In a non-hospital setting, the number of patients you're able to see on a daily basis is a critical driver of revenue, and a great service contract can therefore be the make-or-break aspect of your OBL.

An OBL Without Trouble
Setting up an OBL or replacing equipment requires forethought and insight into the process on behalf of your vendor. You need someone who can partner with you to deploy equipment that makes sense given your patient base, available space and budget constraints.
By looking at the three prongs of 1. equipment types, 2. cost control measures, and 3. service agreements, you'll get a better sense of the OBL setup that fits your needs.
To learn more about getting your OBL or ASC up and running, visit our Office-Based Lab Solutions page.