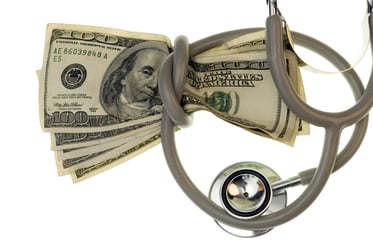 Last month, the Centers for Medicare & Medicaid Services (CMS) proposed drastically altering participation requirements for several bundled payment programs. The agency recommended curbing mandatory involvement in the Comprehensive Care for Joint Replacement (CJR) Model—suggesting that only 34 geographic areas be required to participate instead of the previously obligated 67. CMS also submitted that the Episode Payment and Cardiac Rehabilitation Incentive payment models, which were due to begin this coming January, be eliminated.
CMS's actions reflect the administration's concern that compulsory bundled payment participation represents too much of a burden for providers, especially for small and rural physician practices. The administration's hope is that by easing the requirements, it will actually increase involvement in value-based care because organizations will have some flexibility in how they approach new payment opportunities.
From a provider perspective, the proposed changes could be positive. Organizations are now being given more of a choice in how they pursue value-based payment and are not necessarily locked in to participating in bundled payment. So, organizations can take the time and determine which value-based opportunities make the most sense for their patient populations, current resources and strategic objectives. For example, if they were involved in a bundled payment initiative and it was going well, then they may choose to stay in that program. However, if a practice was losing money or struggling to allocate sufficient resources, they may opt for an alternative arrangement, such as one that better aligns with their patient's needs.
No matter what type of outcomes-driven program an organization chooses to pursue, it should ensure it can provide integrated and coordinated care across the continuum, because this level of collaboration is necessary for successful program participation. There must be an established infrastructure that enables real-time, interactive communication among all members of a patient's care team. A side benefit of the relaxed bundled payment requirements is that organizations will have more time and resources to create a care coordination framework and be certain the most appropriate care providers are connected. Technology can help in this regard, especially care coordination solutions that allow different providers, family members and community resources to share information, respond to concerning trends and intervene in a patient's care when necessary.
Even though CMS took aim at bundled payments, the industry's emphasis on value-based care is still progressing. By loosening the requirements, the administration is encouraging healthcare providers to take a more customized approach to outcomes-driven programs, and organizations that take advantage of this opportunity could proceed further down the path toward new payment models and do it in a way that works best for them.