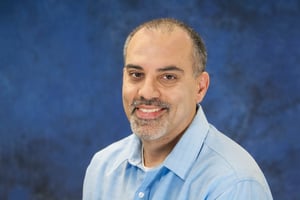 'Elder' describes a senior authority figure who is highly respected and valued for their wisdom. Cassling is lucky to have many whose leadership and service help us strengthen community healthcare, but one aptly named Regional Service Manager (RSM) truly takes things to another level: Tim Elder.

While Tim certainly isn't the eldest employee at Cassling, it's clear he lives up to the name, as he is both highly respected and highly valued. His impressive leadership skills were cited by his peers and direct reports alike:

"Tim is the best boss I've ever had," said Field Service Engineer (FSE) Jeremy Long. "He is a good leader and team-builder. I'm looking forward to the next 20 years."

"Congratulations on reaching your 20th anniversary with Cassling," said FSE David Kenkel. "In case I don't say it enough, your leadership is paramount to the success of the entire team. You're simply the best manager any employee could ever hope to have. You've made me a better engineer and a better person. Your support and encouragement mean more than you'll ever know. Thank you for everything."

"In the short time I had Tim as my manager, he was excellent!" said Jerod Olson, ultrasound service lead. "He's a very kind, compassionate and thoughtful manager. I'm still in awe of how he handles so many engineers and customers, and everybody still loves him! We all greatly appreciate the hard work he puts in. He is probably the best manager I've had in my working career! Congratulations, Tim!"

"I would like to congratulate Tim on 20 years with Cassling," said RSM Chris Decker. "I've worked with him for close to seven years now and I've always been impressed by his organizational skills and management style. Tim is a great asset to Cassling and I look forward to working with him for many more years!"

"Happy 20-year work anniversary!" said Account Executive Dan Olson. "It is another year down of tolerating you (ok, you tolerating me)! From the bottom of my heart, I want to thank you for all that you've done for me professionally and personally.

"You are always willing to help where it is needed in addition to doing your job. Your exceptional leadership is beyond words. I look forward to working with you for many more years! Congratulations, buddy!"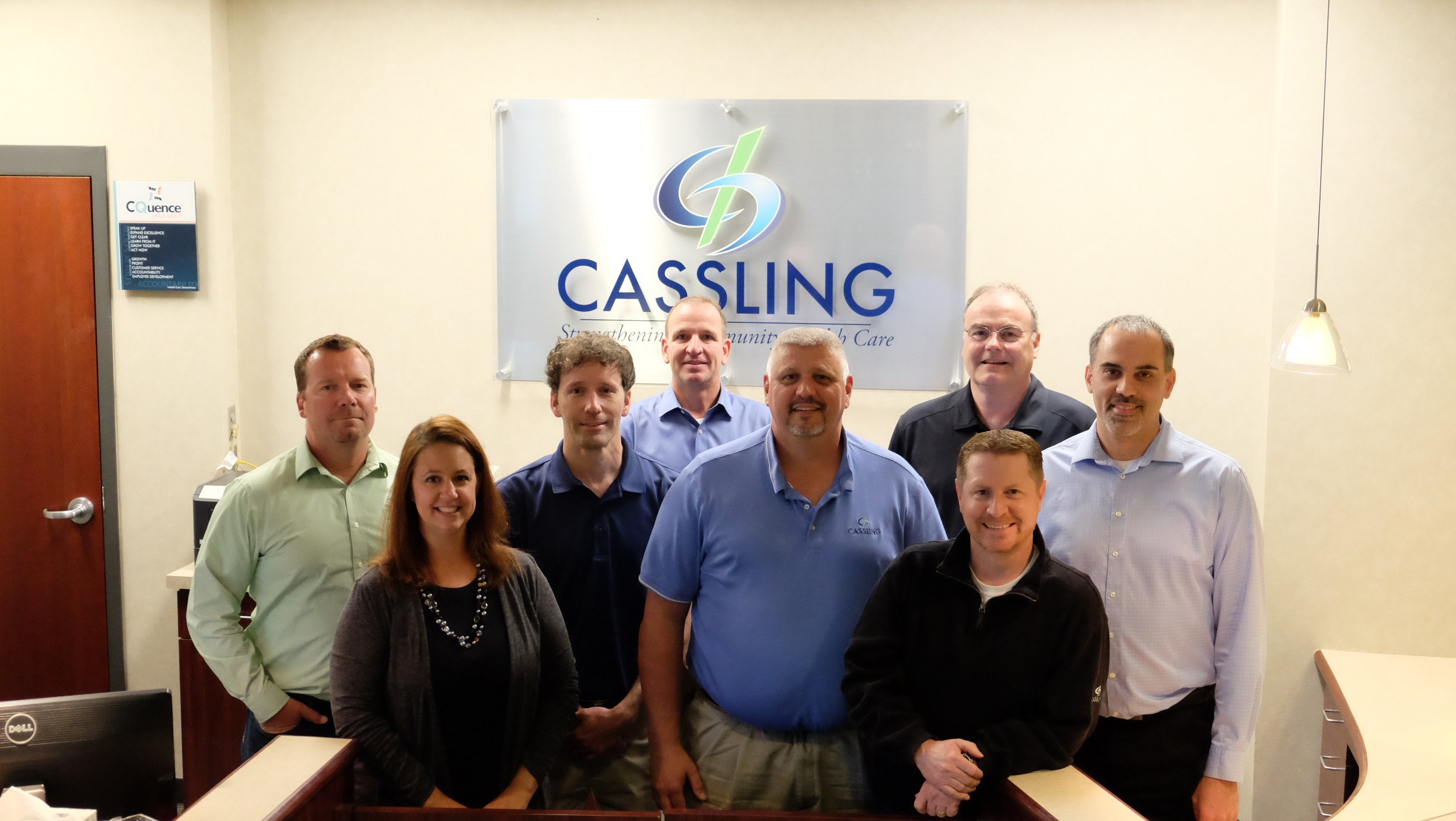 Tim's supportive nature and mentorship were common themes among his coworkers:

"The saying, 'people don't care how much you know until they know how much you care' reminds me of Tim," said Joe Matthews, Cassling's former Vice President of Service. "Tim works hard to be accessible and provide unwavering support to his team and customers. They all know how much he cares. Congratulations on your milestone 20th anniversary with Cassling!"

"Tim, thanks for being there to support the engineers. You helped to push some policies that make life better for us," said FSE Ron Zink.

"I've had the privilege to work with Tim for the last 20 years," said RSM Mark Groeneweg. "Tim is always willing to help no matter the situation. He is all about getting things right and speaking up when necessary! Thanks, Tim, for all your help and support over the years! Congratulations on 20 years with Cassling!"

"I knew Tim from our previous jobs in Dallas. He has always been one of the most genuine people to be around. He is always available for his team and has been a mentor for me in my new position. Congratulations, Tim, on 20 years!" said RSM Sean Gillett.

"I would like to take this opportunity to congratulate Tim Elder on his 20 years at Cassling," said FSE Layne Oberto. "It has been a great pleasure to work alongside him over the years as an RSM. He has grown so much and has taught me a great deal. I wish Tim all the best in the future."

"Tim works tirelessly to take care of his team and every customer," said AE Kathy Osborne. "Tim lives 'The Cassling Way' every single day. His humility and soft-spoken style are why he is so well-liked by co-workers and customers. Congratulations on 20 years at Cassling, Tim!"

"I would like to express my personal appreciation for all your hard work and dedication, Tim," said AE Koralie Ahlers. "Loyal employees like you are the foundation to any successful company. Your positive attitude inspires everyone here to give their best. Thank you for your contributions to our success and congratulations on achieving this professional milestone. I wish you the best of luck in the years to come. Cheers to 20 years!"

"Congratulations on a productive 20 years with Cassling," said FSE Reed Poulsen, a 35-year Cassling veteran. "You are a great asset and Cassling is lucky to have you. You have been an outstanding RSM, and you have the unique talent to get the most out of your employees and customers. I hope you will be able to stay here until you can retire. Thank you for all you have done for me and my family. I wish you the best in all you do."

Honestly, I couldn't agree more. I would like to personally congratulate Tim on his 20-year Service Anniversary with Cassling. From his time as an FSE to now serving the role of RSM leading a team of service engineers, Tim has done an excellent job of growing relationships and partnerships with our customers. His focus has always been on doing what is right for our customers and the FSEs he supervises.

Tim's humble personality make him very approachable and easy to work with. I appreciate being able to bounce ideas back and forth with Tim and the insight he provides. I also value the friendship Tim and I have formed over the years. Humor and a little sarcasm can go a long way in making a hectic, stressful day better.
Thank you, Tim, for all you do for Cassling and our customers and congratulations again on 20-years! We've been lucky to have you for the past 20 years and you've certainly earned our respect.