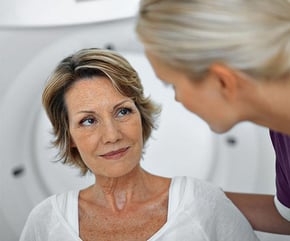 Last week, healthcare reform expert Stuart Clark shared with Cassling readers some common questions and answers related to the American Health Care Act (AHCA) as a follow-up to Cassling's recent webinar, when he presented The Advisory Board's "Healthcare State of the Union." Click here to read part one of his blog.
This week, he discusses reducing health system costs, insurance coverage and cost in the exchanges, and MACRA's impact on physicians accepting Medicare patients.
Q: How do you think that MACRA will impact the number of physicians accepting Medicare patients?
A: This question seems to be the forefront of all Medicare clinicians whenever we talk about MACRA. If you're a physician in a small or solo practice, MACRA will be tough. Based on data that CMS released a few months ago, smaller practices are expected to struggle under the Merit Based Incentive Payments Systems (aka "MIPS," which is essentially a beefed-up version of the fee for service system that we have today). In 2015, only about 60% of practices, with less than 10 clinicians, even reported quality data to Medicare. If that doesn't change, a sizeable number of them will face penalties in the MIPS program.
Even putting aside the penalties, it's clear that MACRA presents a new burden on smaller practices. They need to build up the infrastructure to report—let alone perform well on the quality measures.
As a result, I wouldn't be off-base in suggesting that MACRA might lead to a lot of physicians deciding to finally seek shelter in numbers. Either they'll form into larger groups, or they'll come knocking on the door of hospitals seeking employment. One survey of health system CEOs found that the vast majority expected continued growth in physician employment because of MACRA.
Again, I don't think this was the intent when Congress passed MACRA, but hospital and health system leaders need to prepare for a potential land grab for physicians.
Q: What's the best way for a health system to lower their cost structure? Much of the cost is tied up in buildings, inpatient space and maintenance, but the cost to "retool" the infrastructure is prohibitive due to capital constraints. What are your thoughts here?
Great point. The challenge of course for hospitals is that they have to become more affordable. In some cases, that means bringing lower-priced alternatives to the market. But I'd also argue that successful systems will have to get serious about their fixed cost structures, as there's simply no way hospitals can have pricing flexibility to compete for consumers if they allow legacy costs to continue.
Not only that, providers must prepare for downward pricing pressure. If there's anything the public and private sectors have in common, it's that they want to put hospitals on a budget.
And for the truly progressive, it's about tackling those large, fixed cost assets (e.g. inpatient towers, medical office buildings, specialized hospitals within a hospital, etc). And yes, these are difficult conversations. But this is where we've seen leading systems looking at how to reallocate duplicative services, right-sizing excess capacity, and ensuring that the fixed assets they do have match the needs and demands of their individual markets.
And I won't sugar coat this—some of the approaches out there are not for the faint of heart—but there is no way hospitals can trim out 8 to 20 percent from their existing cost structure, without asking some hard questions and being open to a new way of delivering care.
Q: With the number of commercial insurance providers withdrawing from the exchanges or providing single consumer coverage options, what do you anticipate will happen to the cost of coverage and available options for these groups under the existing ACA.
A: I would expect continued instability in what has turned out to be a very rocky insurance marketplace that the payers haven't quite figured out yet. Most of the carriers on the exchanges are losing money, and many of the large, national carriers are pulling back from their most unprofitable markets.
In retrospect, many carriers drastically underestimated the expenses for a largely unknown population, or they were trying to buy market share with aggressively low premiums. It's probably a combination of both, but it's still a bit shocking how little the insurer community understood about this market segment.
The consequence: average rate increases around 30% for 2017 coverage. As of right now, there are five states that only have one plan on the exchange. So there are clearly some issues with the marketplace that need to be worked out, and I wouldn't be surprised to see premium rate increases continuing into the 2018 open enrollment period.
An important note here: most buyers on the public exchanges get a subsidy, so it'll be the federal government that picks up a lot of the tab here. I don't think it's overly speculative to suggest that the public exchanges are high on the GOP's hit list.
What are your concerns and challenges when it comes to the current state of healthcare? I look forward to hearing from you in the comments below.
Want to keep learning? Sign up for Cassling's next educational Investing in You webinar.