No one can argue that the healthcare landscape is continually changing. The House just voted to significantly change the Affordable Care Act (ACA). In the coming days, we can settle in for the long and painstaking process to determine exactly what this means. Whether a consumer, healthcare professional or one of thousands of other touchpoints along the healthcare continuum, the one thing we can look forward to is continued and rapid change.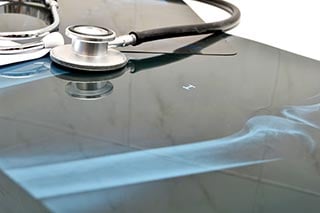 Throughout all of this, many of those in imaging have quietly kept their heads down, focused on their jobs and tried to provide the best possible service and quality they could. While keeping a low profile, there are some important things that imaging professionals and practices may have avoided.
Hear this: now is the time to look up, take notice and prepare for the new healthcare environment in which we will be required to operate.
Here are a few of those key things that imaging professionals should put on the priority list:
Clinical Decision Support (CDS) as a Driver of Referral Patterns
With an expected implementation date of January 1, 2018, many healthcare organizations have begun to implement, or at least plan, a CDS strategy and solution. The challenge that I see, however, is that January 2018 is a false deadline. While this is when Centers for Medicare and Medicaid Services (CMS) will start denying payment if CDS ID's are not attached to the billing information, the more impactful process will be when ordering providers decide which CDS system to use.
Remember it's not an investment that the ordering physician has any reason to make. The billing entity is the one on the hook. As you can imagine, ordering physicians will only want one system – whether that's standalone or integrated in their EMR. If they're owned by a health system, the EMR that's provided will use CDS to prevent system leakage to independent imaging centers. If the ordering provider isn't part of a health system, they will be in a prime position to align closely with one advanced imaging provider. So the first, best and easiest system will be the winner. If an imaging provider can get that system installed soon—let's say by September—and get the ordering provider to learn their system and design their workflow around it, the costs to switch will be incredibly high. All of a sudden that date in September is when all of the business from that ordering provider could be locked up. Waiting until January will be months too late.
Technology to Enable Value
I think many people believe the technology wars in medical imaging have slowed. For some of us who remember the CT slice wars or the push to design shorter and shorter MRI systems, it may seem that major technology changes aren't occurring as quickly. And, that doesn't even consider how long it's been since we've brought a fundamentally new modality to the market. But, I think that's a short-sighted view.

Imaging providers have a great opportunity to evaluate how we image and ensure we are doing the right test the first time. I think as we learn more and technology changes, the industry will be forced to reconsider long-held beliefs. For example, what's the best screening method for breast cancer? Mammography, right? But we can't even get our guidelines straight. And with so many women with dense breasts, why are we not pushing more aggressively for automated 3D ultrasound screening? Another great example is the use of dual energy X-ray technology, which has now been introduced in CT. If we can get the right answer with one test, why do two? This is real value, and imaging professionals have a chance to lead the value-based care initiative through the implementation of new technology.
It is certain that no one has a crystal ball and what lies ahead can change drastically and swiftly. I'd enjoy hearing what you think imaging and radiology professionals should keep top-of-mind in the coming days. Reply in the comments below.
---
To learn more about what's ahead for imaging, hear what Stuart Clark from The Advisory Board Company shared in State of the Union: Healthcare Reform Beyond the ACA, a recent Cassling Investing in You Webinar.